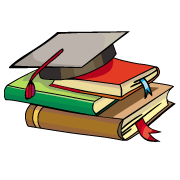 myCBSEguide App
Download the app to get CBSE Sample Papers 2023-24, NCERT Solutions (Revised), Most Important Questions, Previous Year Question Bank, Mock Tests, and Detailed Notes.
Install Now
Can you guess, a mobile app for tutors that helps them to create papers, conduct exams, share video links, upload study material and manage students into batches at Rs.75/- per month only?
Yes. It's Examin8 App. It is the best mobile app for tutors at the lowest price. Let's explain how Examin8 App can grow your business.
Examin8 App – Basic Introduction
Examin8 App is an android app. It is a common app for both students and tutors. Just download the app, login as a teacher and start using it.
While creating batches there, you will get an invite link. Share this link with your students. Your students will open the link and the app will get installed and your students will be added to the concerned batch automatically.
My App – My Logo
Although, it is a common app with the common name Examin8 for all the tutors. But as soon as your students open the app, it shows ONLY your name and logo inside. So, it promotes your brand name only.
Create Question Papers
Examin8 App is not blank software. It is well equipped with more than 5 lakh questions for CBSE, JEE, NEET, NDA and many state boards. Tutors can create question papers and share the same with their students using the Examin8 App.
Conduct Online Exams
If you are using google forms to conduct online exams, you must know how difficult it is to type questions there. Especially if there are mathematical equations. But Examin8 App can do the same without typing a single word.
You can create online tests and share them with your students. The result with detailed analysis is prepared automatically within seconds.
Share Video Links
There is an option to create folders and upload YouTube video links into the App and share the same within batches. Your students will open the Examin8 App to access these videos. So, sharing the best quality learning videos with your students in a very organized way is one of the easiest tasks now.
Upload Study Material
All tutors carry very good quality study material. In place of sharing the same in printed format, you can now upload them into Examin8 App to share within the batches. Even you can create different folders to arrange them properly. Thus, you can upload your own Notes, question banks, model papers, handwritten tests and other study material into Examin8 App.
You can also share links to reputed websites with your students there. For example, you can share CBSE Sample Paper links from the official website of CBSE or you can also share links to NCERT textbooks from the NCERT website.
Manage Students into Batches
You can create any number of batches on the Examin8 App and add students into the batches. It's very simple. Just click add batch. The batch is created. Then, click the invite link and share it with your students. Your students will open the link and join the batch.
Once done, just approve the students to join the batch so that only those whom you wish to add into a particular batch are added there.
Others Vs Examin8
There are many similar applications like Teachmint, Classplus, Wise, Winuall etc with lots of features. But 99% of the tutors never use all these features. For example Attendance, fee collection and online classes.
Attendance is a very basic feature and actually, it is not required when most of the classes are running in offline mode. It is not a must-have feature for tutors.
Fee collection looks good from the outside but most of the tutors would like to use UPI, PayTM, GPay and other modes which transfers the amount instantly to their own bank account. The other side of the coin is that most of the tutors would like to keep it a cash deal only.
For online classes, there are multiple free options available like zoom, google meet, Microsoft teams etc. Besides that, when physical classes are possible, even the parents are not interested to have online classes as screen time is a big concern for them. On the other hand, it is well-known fact that learning through physical classes is much better than the online mode.
Thus, the actual pain area of the tutors is a bit different and Examin8 App is sufficient to fulfill these requirements.
So, when you can get most of it at Rs.75/- per month why pay Rs. 1500-5000 per month for that.
Download Examin8 App Now.

Test Generator
Create question paper PDF and online tests with your own name & logo in minutes.
Create Now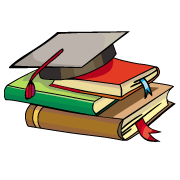 myCBSEguide
Question Bank, Mock Tests, Exam Papers, NCERT Solutions, Sample Papers, Notes
Install Now