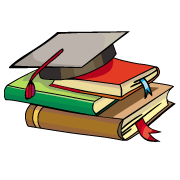 myCBSEguide App
Download the app to get CBSE Sample Papers 2023-24, NCERT Solutions (Revised), Most Important Questions, Previous Year Question Bank, Mock Tests, and Detailed Notes.
Install Now
JEE (Main) 2014
JEE (Main) 2014 will be conducted by the JEE Apex Board for admission to Undergraduate Engineering Programmes in NITs, IIITs, other Centrally Funded Technical Institutions, participating State Government Institutions etc.
The admission to Undergraduate Engineering Programs at NITs, IIITs, other centrally funded Technical Institutions, Institutions under several participating State Governments, and several other Institutions shall include the performance in the JEE (Main).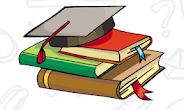 JEE (Main) 2014
For admission to NITs, Centrally Funded Technical Institutions (CFTIs) like IIITs etc. and other participating Institutions, the merit/rank list shall be prepared based on 40% weightage to school Boards marks in class 12th or equivalent examination and 60% weightage to JEE(Main). The weightage to school Board/Equivalent examination marks shall be considered only after normalization.
The States of Gujarat, Maharashtra and Odisha have joined JEE (Main) system. Therefore, the candidates seeking admission to the institutions in these states, which were earlier admitting based on their State Level Examination, are also advised to fill in the JEE (Main) – 2014 application form online.
The JEE (Main) will also be the eligibility test for the JEE (Advanced), which the candidate has to take if he/she is aspiring for admission to the undergraduate programmes offered by the IITs/ ISM Dhanbad.
JEE (Main) 2014
I. INFORMATION BULLETIN –
The detailed information bulletin containing details of examination, syllabus, eligibility criteria to appear, examination fees, cities of examination, state code of eligibility, age relaxation, process of normalization of marks, eligibility for admission, reservation policies and important dates will be available on JEE(Main)-2014 website www.jeemain.nic.in by the second week of November 2013. The aspiring candidates are requested to download the information bulletin from above mentioned website only and read the same carefully before applying.
II. APPLICATION FORM –
The aspiring candidates have to apply online only through JEE (Main)-2014 website www.jeemain.nic.in. The online application process will start from 15th November 2013 onwards. The last date for application is 26th December 2013. The eligibility criteria for JEE (Main) and JEE (Advanced) are different. The candidates are requested to read the information bulletin carefully and themselves ensure their eligibility as per the criteria laid
down for JEE (Main) as well as JEE (Advanced). In order to facilitate the aspiring candidates, the JEE (Main) secretariat has designated Facilitation Centres across the country who will help the candidates in filling online application without any charge. The list of such institutes is available on the JEE (Main) website and in JEE (Main)-2014 information bulletin.
III. DETAILS OF EXAMINATION –
JEE (Main) – 2014 shall have two papers, Paper-1 (B. E./B. Tech.) and Paper-2 (B. Arch./B. Planning.). Depending upon the course(s) candidates are seeking admission, they may take Paper-1 (B. E./B. Tech.), or Paper-2 (B. Arch./B. Planning.), or both. Subject combination for each paper, type of questions in each paper and mode of examination available is given in the table below:-
JEE (Main) 2014
Note – Date of birth as recorded in the Secondary Education Board/University certificate will only be considered.
b. YEAR OF APPEARANCE IN QUALIFYING EXAMINATION (QE) – Only those candidates who have passed their Class 12th Exam or any equivalent qualifying examination in 2012 or 2013; or those who are appearing in their Class 12th Exam or any equivalent qualifying examination in 2014 are eligible to appear in JEE (Main) – 2014.
Candidates who passed Class 12th/Qualifying examination in 2011 or before as well as those who will appear in such examination in 2015 or later are not eligible to appear in JEE (Main)-2014. The candidates who appeared in class 12th/equivalent qualifying Examinations in 2011, did not pass in 2011, but passed in 2012 are also not eligible to appear in JEE (Main) 2014.
c. NUMBER OF ATTEMPTS-
The number of attempts which a candidate can avail at JEE (Main) shall be limited to 03 (three).
d. NO. OF ATTEMPTS AND AGE LIMIT FOR THE STATES OF MAHARASHTRA AND ODISHA- Since the states of Maharashtra and Odisha have now joined JEE (Main) system from 2014. The age limit, for admission to institutions in these states which were earlier admitting candidates based on their state level examinations, will be as per their past practice only. The number of attempts in such cases will also remain same as per their past practice. This will however be obviously not applicable for admission to IITs/NITs/IIITs/CFTIs.
VI. EXAMINATION FEES-
The fee can be remitted in the following ways:
• By Debit/Credit Card.
• Through e-Challan generated after successful submission of online application form. The fee through e-Challan may be deposited in any branch of Syndicate Bank, Canara Bank and ICICI Bank.
The fee (in Indian Rupees) for JEE (Main)-2014 is as follows:
JEE (Main) 2014
In case the examination fee is paid through credit/debit cards, the candidates will need to pay an
additional processing charge of 1.20% of the examination fee plus the service tax as applicable.
VII. ONLINE APPLICATION FORM SUBMISSION –
Online Application has to be submitted through JEE (Main)-2014 website www.jeemain.nic.in. The aspiring candidate should furnish all the details and upload scanned image of his/her photograph and signature while filling up the 'On-line' Application. Candidates are required to take a print out of the computer generated acknowledgement slip after successful submission of data and payment of fees and keep the same in the safe
custody for any future reference.
Important Note – As for this year and for the first time, the entire application process is online, including uploading of photograph & signature and payment of fees; the candidates are required NOT to send any document to JEE (Main) Secretariat.
Seven (7) Steps to be followed to apply online.
Step 1 : Download the information bulletin and read it carefully to ensure your eligibility.
Step 2 : Read the contents of Online Format and instructions for applying online given in the Information Bulletin and keep the entire information ready.
Step 3 : Keep the Scanned Images of your Photograph, Signature and Left Hand Thumb impression ready in JPG format only.
Step 4 : Fill in the Online Application Form.
Step 5 : Upload Scanned Images of Photograph, Signature and Thumb Impression.
Step 6 : Pay Examination Fee by Debit/Credit card or e-Challan (generated after submission of details in online application form)
Step 7: Download Acknowledgement Slip and keep the same in safe custody.
For More Details Download Complete Information Booklet Here.
To Download the JEE (MAIN) Syllabus Click Here
Here is JEE Main 2014 Official Website

Test Generator
Create question paper PDF and online tests with your own name & logo in minutes.
Create Now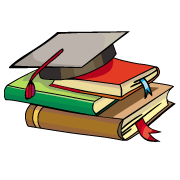 myCBSEguide
Question Bank, Mock Tests, Exam Papers, NCERT Solutions, Sample Papers, Notes
Install Now