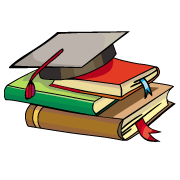 myCBSEguide App
Download the app to get CBSE Sample Papers 2023-24, NCERT Solutions (Revised), Most Important Questions, Previous Year Question Bank, Mock Tests, and Detailed Notes.
Install Now
CBSE class 10 Maths paper is on 21st March 2023. It is the last day of the CBSE class 10 board exams too. Here, you have only 3 days to prepare for your CBSE class 10 maths exam. Revising CBSE class 10 Maths in just three days may seem daunting, but with the right strategy and approach, it is possible.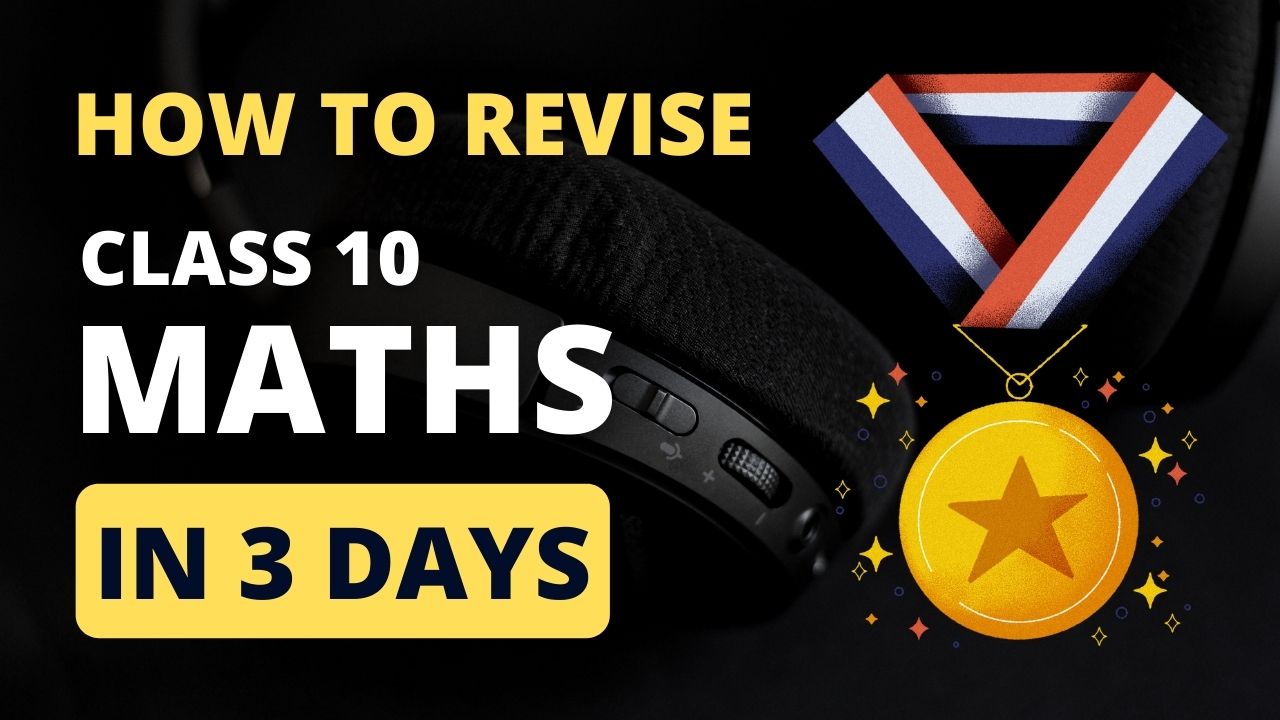 Class 10 Maths Revision in 3 Days
If you follow the instructions, you will definitely complete your revision in just 3 days. We are assuming that you have already gone through all the exercises once and now want to revise the whole class 10 maths before your exam on 21st March 2023.
Here's a plan that you can follow:
Class 10 Maths Revision Plan Day – 1
Begin with going through the syllabus and exam pattern of the CBSE class 10 Maths paper.
Make a list of all the topics and concepts that you need to revise and prioritize them according to your comfort level and the weightage of marks in the exam.
Start revising the concepts and formulas that you are most confident about. You can refer to your class notes, textbooks, or online resources to refresh your memory.
Practice solving some fundamental problems from these topics to reinforce your understanding.
Class 10 Maths Revision Plan Day – 2
Move on to revising the more challenging topics that require more attention. This could include algebra, geometry, trigonometry, and statistics.
Review the key concepts and formulas, and practice solving different types of problems from each of these topics.
Make sure to pay attention to common errors that you might make while solving these problems, and work on eliminating them.
Class 10 Maths Revision Plan Day – 3
On the final day, focus on solving class 10 maths sample question papers and the previous year's question papers. This will help you get familiar with the exam pattern and the types of questions that could be asked.
Solve as many practice papers and CBSE class 10 sample papers as you can, and review your mistakes and learn from them.
If you come across any new topics or concepts that you are not familiar with, don't try to learn them in detail at this stage. Instead, try to understand the basic idea and move on.
Some Additional Revision Tips on Class 10 Maths
Take breaks in between your study sessions to avoid burnout and stay fresh.
Stay hydrated and get enough sleep during the revision period.
Avoid trying to learn anything new in the last minute, as it can lead to confusion and anxiety.
Stay positive and confident, and trust in your abilities. Remember, you've got this!
How to Score High in Maths
As you know CBSE gives marks for each step you write in your answer. The marking scheme is well-defined and all evaluators will have to follow it. So, first thing is that you must solve each question and write at least 2-3 common steps that you know. Here are some other points that you must keep in mind to score good marks in your class 10th board exam:
Attempt all questions. Don't leave any questions completely unanswered. If you don't know it, just write the 1-2 initial steps that you know.
Try to attempt questions in proper order but if you find any question difficult, you can leave it to solve at the end.
Don't forget to show the workings while applying direct formulae.
Clearly mention the answer and do write units properly.
Leave sufficient margins to do the rough work and don't mix it with your answers.
Only NCERT will NOT Work
Yes, it is right that you must follow NCERT books and practice it as much as possible. But you must note that the question paper format of CBSE is a bit different now. The typology of questions is very diverse in nature. You will not find such questions in NCERT books. For example:
Assertion and Reason questions
Case Study Questions
Multiple Choice Questions
Competency-Based Questions
Statement Questions
That's why we always recommend additional resources for a better understanding of such questions.
Day 3 is the Practice Day
As discussed above, you have to focus on sample papers and practice as much as possible. Practice is the only mantra to master the Maths magic. You can get these sample papers from the myCBSEguide app and website. These model question papers are created by teachers who are teaching in CBSE schools for years. So, keep focusing on your weak areas but make sure that you have only 3 days. Hence, revise the formulae and practice questions as much as possible.
All the best.

Test Generator
Create question paper PDF and online tests with your own name & logo in minutes.
Create Now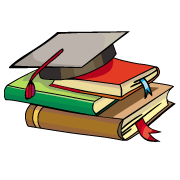 myCBSEguide
Question Bank, Mock Tests, Exam Papers, NCERT Solutions, Sample Papers, Notes
Install Now