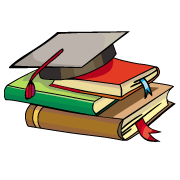 myCBSEguide App
Download the app to get CBSE Sample Papers 2023-24, NCERT Solutions (Revised), Most Important Questions, Previous Year Question Bank, Mock Tests, and Detailed Notes.
Install Now
The CBSE board exams are a crucial milestone in every student's academic journey. It is important to prepare well for these exams as they determine a student's future academic and professional prospects. Here are some tips on how to study for CBSE board exams:
Create a Study Plan
Before starting to study, create a study plan that includes a daily routine, topics to be covered, and breaks. This will help you stay focused and organized while studying. If you don't have a study plan, you may not manage all the subjects properly and get confused about what to study and when to study. So, if you are really serious about your CBSE board exams, you must create a study plan that includes all your subjects.
Also, make sure that you are giving the same weightage to all the subjects. for example, you can prepare CBSE board exams in English in very less time as compared to the CBSE board exam in Mathematics.
Understand the Syllabus
Make sure you have a clear understanding of the CBSE syllabus and the exam pattern. This will help you prioritize your study material and focus on the most important topics.
See, the syllabus for some subjects is too lengthy and needs more time to complete. Let's take an example of Social Science. It has four books in class 10th CBSE board exam. Although it is not so tough yet time taking. That's why you must have a very clear understanding of the curriculum that you are going to study.
Make Notes
Taking notes is an effective way to retain information. Make sure to take down important points while studying and revise them regularly. We all know that no one can revise or read the whole book within 3-4 days. You can do so only with the help of quick revision notes. So, make effective notes. If possible, these should be yours only in your own handwriting. You will learn 50% of the concepts while preparing your notes.
Practice with Past Papers
Practicing with past papers will help you understand the exam pattern and get familiar with the type of questions asked. It will also help you identify areas where you need to improve.
The previous year's question bank for classes 10th and 12th is already available on myCBSEguide App and website. You can access these questions chapter-wise. The best part of this CBSE question bank is that we have removed all irrelevant and out-of-syllabus questions.
So, in myCBSEguide's question bank, you are getting only the previous year's questions that are most relevant to the current academic session.
Use Online Resources
Many online resources are available, such as videos, tutorials, and practice tests. Use them to supplement your study material and reinforce your understanding of difficult topics. We suggest you download myCBSEguide App which is a complete guide for CBSE students. Here you will get almost everything that a student needs to achieve academic excellence. For example:
CBSE Sample Papers
CBSE Chapter Tests
CBSE MCQ Tests
CBSE Revision Notes
NCERT and Exemplar Solutions
Most Important Questions
Learning Videos
Seek Help
If you are struggling with a particular topic, seek help from your teachers or peers. Don't hesitate to ask questions and clarify your doubts. You can search for the topic on YouTube and get good-quality learning videos related to it. You can also ask your questions in the myCBSEguide Homework help section.
Take Breaks
Taking breaks is important to prevent burnout and maintain focus. Take short breaks between study sessions and engage in activities that help you relax, such as listening to music or going for a walk.
It is a proven fact that you can not study for a very long time in one stretch. Your concentration level and retention capacity have a limit. So, do take breaks between your studies.
Stay Healthy
Good health is essential for effective studying. Make sure to get enough sleep, exercise regularly, and eat a healthy diet.
In conclusion, preparing for the CBSE board exams requires discipline, hard work, and effective study techniques. By following these tips, you can ensure that you are well-prepared for the exams and can achieve the academic success you deserve.

Test Generator
Create question paper PDF and online tests with your own name & logo in minutes.
Create Now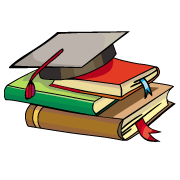 myCBSEguide
Question Bank, Mock Tests, Exam Papers, NCERT Solutions, Sample Papers, Notes
Install Now