Let's begin with the digestive system of the human organ system. We'll learn about the organ system later but since we're all into eating food and digesting it, we'll start with this one.
Imagine doing this in a science class. What would be the students' reaction towards the subject or the topic that you would be teaching? They would lose their focus and would develop absolute confusion about how each area of the topic is connected. If you're following this method of teaching, it's time you rectify your errors as a teacher. 
WHAT'S THE FIRST STEP?
Every aspect of our life works on a plan. From birth to death, education to job, wellness to illness and cure, child to family – there is a PLAN. So why not in teaching? Yes, that's correct. Teaching any lesson needs a plan too. If you're a professional teacher or into training to become one, you must've heard of "lesson plans".  
The lesson plans are perhaps one of the key elements to become successful as a teacher. However, you should identify what to include within the plan and how to do it. 
Every class you take, must have a plan to be followed. Like a doctor cannot treat without preparing a chart, a teacher cannot teach without knowing what points to teach. Teaching is not only about imparting knowledge. It also requires you to assess how much knowledge the students have gained. Teaching and evaluating are two ends of one string with layers of assessing the students at each level. Hence, your first step into building a lesson plan is to identify the portion of a chapter or lesson that you would teach. If it's the first lesson of a new topic, it's best to give them an introduction before you dive into the important sections of the text.
WHAT IS A LESSON PLAN?
Speaking much about why a lesson plan is important and a brief guide to go about, it is important to know what actually goes on in a lesson plan. We all have dreams of being into a profession since childhood and many of you reading this might have thought of being a teacher. Well, it's not that hard a job you'd say but not everyone who enters into teaching can actually become a teacher otherwise than namesake. 
Teaching requires a special set of skills that one needs to showcase, rather implement in their teaching methodologies. Skills and methodologies might seem to be overlapping at times, these help you make your lessons innovative and the LPs effective. A lesson plan is basically a blueprint of what you're going to do while teaching in a class. Do you know which factors are important to focus on while teaching?
Are the students attentive?

Are they able to relate and understand what you're teaching?

Does the topic remind them of anything they might have previously learned?

Is the class interesting and engaging enough for the students?

Is the medium of language used comprehended by the students?

Is there a positive atmosphere in the class?

Is your body language appropriate?
The list could go on but these are the most important factors to look out for. And though, these are questions, remember that these are factors in the form of questions that you should ask yourself when teaching in a classroom. You might be wondering where this is going? Let's take you there.
HOW TO PREPARE A LESSON PLAN
If you're planning to give students homework, you should do yours too. The following lists what you have to do–
Read the portion to be taught thoroughly and outline the main points in there.

Imagine how you would like to start your class

Think about activities related to the topic that would engage the students

Point  the learning outcome of the students

Decide the resources that you would be using

Outline your roles in the class

Outline the students' role alongside
The rough draft for your lesson plan is ready. You must be thinking what more is left to include? Well, when you're teaching a class, these points need to showcase your skills and there are a set of them. Most classes are not based on a single skill. A 30-45 minutes class needs to be interesting for the students rather than the traditional dull, monotonous classes, isn't it? Therefore, you need to choose which skill to implement that would ensure a better learning. According to the skill chosen, you must write down the steps that you would follow while teaching, for instance, the questions you might ask, the explanation you would give the students and so on. It's likely to be head-scratching at this moment. So let's observe what a lesson plan should look like: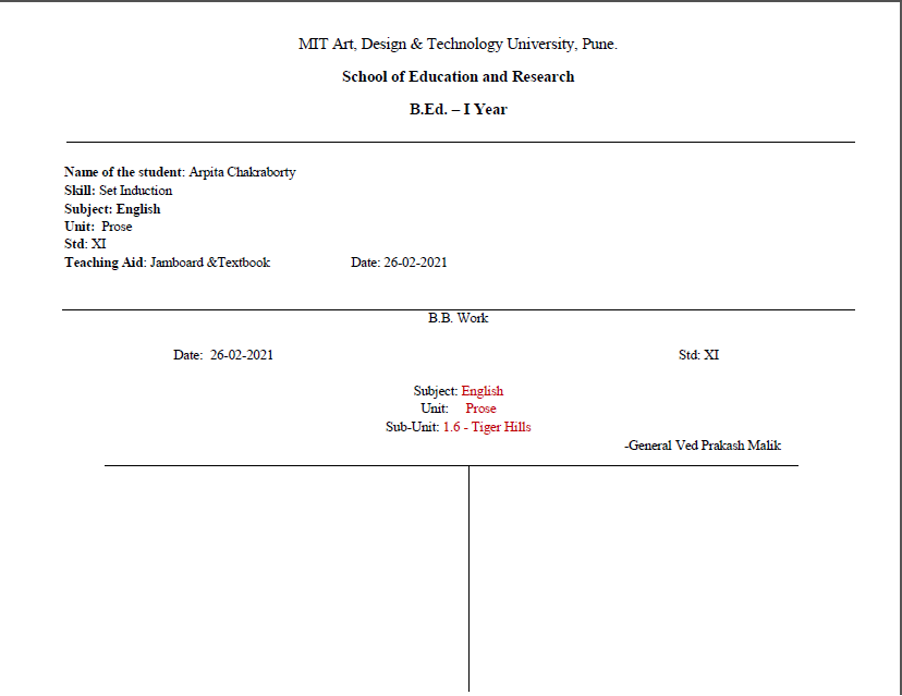 The cover page of your lesson plan should contain the name of your school at the top middle of the page. If you take a look at the image given here, you can observe the skill that has been implemented in the making of the lesson plan. There are several other skills that one can implement. The cover page will include the basic details of your plan – your name, the skill you would be showcasing, the subject and its unit, the class you would teach and the standard.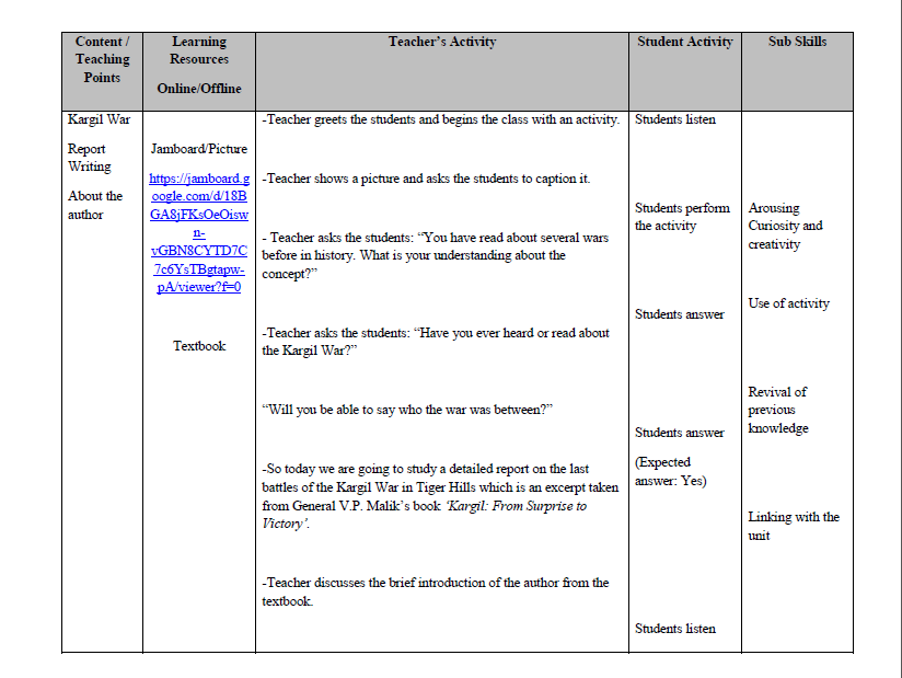 The next page contains your actual plan of the lesson. You need to state what points you would be teaching, the resources you would use, what your role is going to be, what students' activities you are going to conduct with their roles, and the sub-skills that you would cover.
FINAL TOUCH
Your lesson plan is almost ready. But, before you string it in your file make sure to check it's grammatically correct, accurate in connection with the lesson and follows an order. It's best to start your lesson with an activity so as to spur interest among the students and also get a hint of their previous knowledge.
However, the most important factor for your lesson plan to be effective is to observe its application on yourself with the approach of a student for the standard you would be teaching. If you, as the student – without your actual knowledge – find the lesson interesting, you have successfully prepared your lesson plan.

Test Generator
Create question paper PDF and online tests with your own name & logo in minutes.
Create Now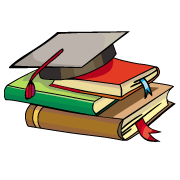 myCBSEguide
Question Bank, Mock Tests, Exam Papers, NCERT Solutions, Sample Papers, Notes
Install Now