And finally, CBSE bids goodbye to all innovations and experiments tried and tested during last 7 years. Now we are again in STAND AS IT IS state. Let us have an overview of these innovations and find why they failed or declared failed.
CCE: It stands for continuous and comprehensive Evaluation. The basic idea behind implementation of CCE was to focus on assessment of all round development of the child on regular basis. Single year-end exam cannot judge the performance of the child. So, there should be term exams, unit tests, formative assessments and each & every activity must be recorded in writing.
PSA: It stands for problem solving Ability test. The exam was not based on any text book or pre-defined syllabus. It was to test the ability to solve real life problems that the children used to face in their daily life. The idea was to make the child ready for life not for exams.
OTBA: It stands for open text based assessment. Some reading material is provided 3-4 months before exam and students had to answer some questions based on the text given. The questions were based on analytical and critical thinking. The idea was to discourage rote learning and help child to think and analyse the given facts.
Why CBSE rolled them back?
CCE was not implemented in true spirit. Most of the teachers were not trained. It increased paper work and record maintenance task for teachers. Their focus was shifted from teaching to testing and preparing report cards. Students were become lenient to hardship and project completion was become the target of the day.
As there were no external board exams and even in case of external exams the weightage was only 30%, the students were not much serious about it. Every third student was getting 8-10 CGPA but was not able to even pass the first term test in class 11 next year.
PSA was not part of recorded assessment in class 11 so no one was taking it seriously. It was an inter disciplinary exam not to test knowledge on books but real life problem solving ability. But most of the time, the question paper itself had very bookish questions with no real-life examples. In one sentence, it is failed just because of CBSE did not have experts to set good question papers for PSA.
Even in class 9, it was replacing one FA and the same was carried forward to class 10. CBSE had made it so technical that you may have to undergo 3 days training to understand how to record it.
OTBA was copied from foreign schools. No one thought about rich Indian culture and traditions where parents and relatives hang themselves over the windows of examination hall to pass chits to their hardworking family members or friends who is writing exam with the help of guides and keys inside the hall. CBSE says, Considering the modicum partial attainment of desired objectives of OTBA and also based on the feedback of stakeholders, the Board subsequent to the resolution passed in the Governing Body Meeting, has decided to withdraw the OTBA from the Scheme of Studies in Classes IX and XI from the Session 2017-18.
Next is what?
In 2017-18, there is No CCE, No SA-1 and SA-2, No FAs, No PSA, No OTBA. There will be one annual board exam for classes 6 to 12 same as our parents, grandparents and their parents gave when they were in schools. GOOD !! Now we can proudly say we have undergone same set of anxiety, tension, hard-work,  rest-less nights and so on as our parents claims during their exam days. No more taunting from parents as well.
Thank you CBSE !!

Test Generator
Create question paper PDF and online tests with your own name & logo in minutes.
Create Now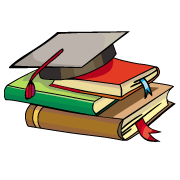 myCBSEguide
Question Bank, Mock Tests, Exam Papers, NCERT Solutions, Sample Papers, Notes
Install Now