If you are following NCERT books in your school, you can create unlimited question papers online with your own brand name for absolutely free of cost using our NCERT Question Paper Creator.
What is NCERT Question Paper Creator?
NCERT Question Paper Creator is an online application that helps you create question papers and homework assignments. It's 100% free. It takes hardly 1-2 minutes to get a question paper PDF. Some key points are
It includes all classes and all subjects
It has NCERT textbook questions with examples, in-text questions and chapter-end questions.
It's 100% free and will remain free forever.
It has the simplest interface that you can use on your smartphone.
It creates papers with your own brand name.
Why NCERT Questions are so Important?
As we know that most state boards as well as the central board of secondary education (CBSE) recommend NCERT books only. Even if you analyse their exam papers, you will find that the maximum number of questions are from NCERT books. That's why NCERT textbook questions are very important to score good marks in exams.
Our NCERT Question Paper Creator is fully loaded with all the NCERT textbook questions. You just need to select the questions from the list and finalise your question paper.  The whole process it so easy that you will complete it within 1-2 minutes only.
How does it work?
Let's understand the process of creating a question paper online. Before starting the process, we would like to tell you that you need not install any app or buy any package to create question papers. It's free and every user's friendly. Even if you are doing it for the first time, you will understand it in one go.
Here is a video tutorial that will take you through the complete process.
Here are the steps to follow:
Open https://examin8.com
Click "Star Now" there
Now select your desired class and subject
Then choose "NCERT Textbook" and proceed.
We will show you the questions on the screen, select questions and create your question paper for free.
Is it Really Free?
Yes. it is 100% free with no limit on the number of question papers you create using NCERT questions. However, if you wish to create question papers with other questions, you need to buy a subscription for the same.
NCERT question paper maker empowers our teachers to use technology in teaching. It will definitely save their valuable time and effort. As they are teaching through NCERT books in their schools, they will obviously set question papers using the same source. On Examin8, they will get all such questions tagged chapter-wise. They can simply access them on their smartphones and create question papers, chapter tests, unit tests etc for free.
The question paper-making process is so easy that anyone having very little knowledge about mobile applications can use it and prepare question papers with their own brand name.
If you are a teacher, tutor, coaching institute owner or school in charge, you must give it a try. It's free and will remain free forever.

Test Generator
Create question paper PDF and online tests with your own name & logo in minutes.
Create Now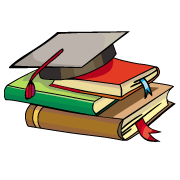 myCBSEguide
Question Bank, Mock Tests, Exam Papers, NCERT Solutions, Sample Papers, Notes
Install Now