CBSE English Core Hornbill Chapter 9 Father To Son class 11 Notes English Core in PDF are available for free download in myCBSEguide mobile app. The best app for CBSE students now provides Father To Son class 11 Notes English Core latest chapter wise notes for quick preparation of CBSE exams and school based annual examinations. Class 11 English Core notes on Chapter 9 Father To Son class 11 Notes English Core are also available for download in CBSE Guide website.
CBSE Guide Father To Son  class 11 Notes
CBSE guide notes are the comprehensive notes which covers the latest syllabus of CBSE and NCERT. It includes all the topics given in NCERT class 11 English Core text book. Users can download CBSE guide quick revision notes from myCBSEguide mobile app and my CBSE guide website.
Father To Son  class 11 Notes English Core
Download CBSE class 11th revision notes for Chapter 9  Father To Son class 11 Notes English Core in PDF format for free. Download revision notes for  Father To Son class 11 Notes English Core and score high in exams. These are the  Father To Son class 11 Notes English Core prepared by team of expert teachers. The revision notes help you revise the whole chapter in minutes. Revising notes in exam days is on of the best tips recommended by teachers during exam days.
CBSE Class 11 English Core
Revision Notes
Hornbill CHAPTER – 9
Father to Son class 11 Notes English Core 
The poem 'Father to Son' discusses the universal problem of generation gap.The elderly people fail to understand the needs of their children.Their hardened attitude creates disaffection in the minds of the budding youth. The youngsters become disobedient and obstinate.Neither of them bows down to come to terms.It gives birth to family conflicts.
The poem is quite autobiographical in tone.In reality it talks of an exclusive personal experience of the poet for his son.Both have lost understanding between them.The poet is trying to remove this gap as well as feeling trouble for his carelessness.He wants to have a cordial relationship with his son
The father complains that he does not understand his own child. Though they have lived together for so many years now i.e. since the time of his son's birth, the father knows nothing of him. The father tries to build up a relationship with his son from the early years, in a manner when his son began to recognize people around, to crawl and to walk in a desperate attempt.
The father wonders whether he has destroyed the seed of his off-spring or sown it where the land belongs to his heir and none is his. Both father and son continue to speak like strangers now and there seem no signs of understanding in the air between the two. In traditional belief, the son is created and born to the liking and designs of his father, yet in this case, the father cannot share what his son loves.
Most of the time silence surrounds them. The father's greatest wish is for his son to be 'The Prodigal' son who will very soon return to his father's house; the home which he always knew. This is definitely the better alternative rather than to see his son move out into the world blindly on his own, by himself and fall into trouble. The father is ready to forgive him at any cost as long as he is able to reshape him up from the long bounded sorrow to a new love. Both father and son all over the world must learn to live on the same globe and on the same land.
The father finally admits that there are times that he cannot understand himself or why his anger grows from grief? He had some aspirations and expectations from his son.However,their relationship has become bitter now.Their tastes too have become diagonally opposite.The breach has become so wide that they cannot come closer. However they have learnt to put out each other's empty hand and with each other's heart that is longing for something to forgive.
Father To Son class 11 Notes
CBSE Revision notes (PDF Download) Free
CBSE Revision notes for Class 11 English Core PDF
CBSE Revision notes Class 11 English Core – CBSE
CBSE Revisions notes and Key Points Class 11 English Core
Summary of the NCERT books all chapters in English Core class 11
Short notes for CBSE class 11th English Core
Key notes and chapter summary of English Core class 11
Quick revision notes for CBSE exams
CBSE Class-11 Revision Notes and Key Points
Father To Son class 11 Notes English Core. CBSE quick revision note for class-11 Mathematics, Physics, Chemistry, Biology and other subject are very helpful to revise the whole syllabus during exam days. The revision notes covers all important formulas and concepts given in the chapter. Even if you wish to have an overview of a chapter, quick revision notes are here to do if for you. These notes will certainly save your time during stressful exam days.
To download  Father To Son class 11 Notes, sample paper for class 11 Chemistry, Physics, Biology, History, Political Science, Economics, Geography, Computer Science, Home Science, Accountancy, Business Studies and Home Science; do check myCBSEguide app or website. myCBSEguide provides sample papers with solution, test papers for chapter-wise practice, NCERT solutions, NCERT Exemplar solutions, quick revision notes for ready reference, CBSE guess papers and CBSE important question papers. Sample Paper all are made available through the best app for CBSE students and myCBSEguide website.

Test Generator
Create question paper PDF and online tests with your own name & logo in minutes.
Create Now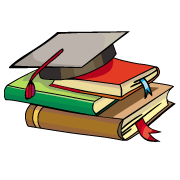 myCBSEguide
Question Bank, Mock Tests, Exam Papers, NCERT Solutions, Sample Papers, Notes
Install Now