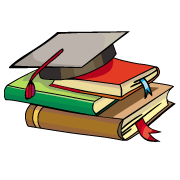 myCBSEguide App
Download the app to get CBSE Sample Papers 2023-24, NCERT Solutions (Revised), Most Important Questions, Previous Year Question Bank, Mock Tests, and Detailed Notes.
Install Now
Class 12 Business Studies Nature and Significance of Management Extra Questions myCBSEguide has just released question for class 12 Business Studies  There chapter wise latest exam questions with complete solutions are available for download in myCBSEguide website and the app for CBSE students. We have taken care of every single concept given in CBSE Class 12 Business Studies syllabus and questions are framed as per the latest marking scheme and blue print issued by CBSE. There are around 4-5 set of solved important questions from each and every chapter. The students will not miss any concept in these Test papers that are specially designed to tackle CBSE class 12 exam.
CBSE Class 12 Business Studies Ch – 1
Important Questions for Class 12 Business Studies
Chapter – 1 Nature and Significance of Management
---
Function of management
An objective of management
The essence of management
None of the these

Chief Marketing Officer and Managing Director is the part of _________ (1)

Middle Management
Operational Management
Top Management
None of these

Coordination can be considered as: (1)

An objective of management
A function of management
An essence of management
None of the above

A good manager synchronises all the activities of different departments through: (1)

Supervision
Planning
Coordination
Staffing

Hero Ltd.'s target is to produce 20,000 shirts per month at a cost of ₹150 per shirt. The Production Manager could achieve this target at a cost of ₹170 per shirt. Do you think the Production Manager is 'efficient? Give reason in support of your answer. (1)

Why is it said that management is a goal-oriented process? (1)

Hero Ltd.'s target is to produce 10,000 shirts per month at a cost of ₹150 per shirt. The Production Manager could achieve this target at a cost of ₹160 per shirt. Do you think the Production Manager is 'effective'? Give reason in support of your answer. (1)

At which level of management the managers are responsible for the welfare and survival of the organisation? (1)

What are the personal objectives of the management? (3)

Name any two activities undertaken at the "Top Level Management". (3)

Rahul determines the overall objectives and strategies for the organisation. He also interacts with business environment to analyse its implications. Name the managerial level at which Ajay Kumar is working. State any four of his basic functions. (4)

Explain any four features of management. (4)

Explain any five features of management. (5)

What is Profession? What are the features of profession? (5)

Why management is important to an organisation? Explain any four points. (6)
Chapter – 1 Nature and Significance of Management
---
Answer
The essence of management
Explanation:
Without this management is not working properly, hence this is the essential part of management.

Top Management
Explanation:
Chairman, Chief Executive Officer, Chief Operating Officer, Managing Director,

Board Of Director, President, Vice-President are

senior most executives

in an organisation. Top Management is a team consisting of managers from different functional levels, heading finance, marketing etc. For example

Chief Marketing Officer,

Chief Finance Manager etc.They are part of Top Level Management.

An essence of management
Explanation:
Coordination neither a function nor an objective of management.

Coordination is the force that binds all the other functions of management.Coordination is implicit and inherent in all functions of an organisation.
There are only three objectives of management :

Organisational/Economic objective
Social objective
Personal objective

Conclusion – Coordination is an essence of management.

Coordination
Explanation:
Because it bind all the function of management in a systematic way.

No, he is not efficient because he had achieved the target but at a higher cost.
Because management unites the efforts of different individuals in the organisation Towards achieving the goals.
Yes, he is effective as he has achieved the target. Although he is not efficient since he achieved the target by incurring higher costs.
Top level management.The top management frame all the policies for the organisation.
Personal objective refer to the objectives which are related to the employees of an organisation.They are as follows:

Financial needs like competitive salary,incentives and other monetary benefits like dearness allowances,pension etc.
Social needs like peer recognition in the organisation or provide them a status to recognise in the organization.
Higher level need which includes personal growth and development
Safety and security needs like permanency in job.

Two main activities undertaken at top level management:

Top Level Management formulates policies and plans to control and organise the business activities in a proper direction to fulfill the goal of organisation effectively and efficiently..
Top Level Management plays important role in the welfare and survival of an organization and maintains good relations with the customers, shareholders and government etc as they held responsible for all the activities of business and for its impact on the society for long as well as short run.

Top Level. Main functions of Top level management are:

Determining the objectives of the organisation: Their basic task is to integrate diverse elements and coordinate the activities of different departments according to the overall organisational objectives.
Welfare and survival of organization: These top-level managers are responsible for the welfare and survival of organisation.
Analyze business environment: They analyze the business environment and its implication for the survival of the firm.
Formulate organisational goals and strategies: They formulate overall organisational goals and strategies for their achievement.

Features of management are as a follows
Goal-oriented process: Every organisation has a set of economic and social goals and management is meant to achieve these goals Management ensures efficiency and economy in the utilisation of human, physical and financial resources and to achieve the goal efficiently it has need of process called management.

Group activity: Organisation is a group of different individuals with different skills Management directs and uses all such skills and activities of different individuals towards the achievement of common organisational goals. It is not a work of a single person it is a work of a team.
Intangible force: Management is an intangible force as it cannot be seen but its presence can be felt when targets are achieved as per the pre-determined plans. Its presence can be felt by seeing the coordination in the working environment.
All pervasive: Management is all pervasive as It is applicable in all types of organisation, in all activities and at all levels. Either you are in school or in hospital on anywhere else its presence is felt at that place
Multi-dimensional Management is multi-dimensional as it comprises three dimensions, viz management of work, people and operations. Without this, we can not feel management is working because the work started when a manager did this.

Following are the features of management:

Management is a group activity
Management consists of a number of persons who work as a group. Their efforts are directed towards the common goals. Members initiate,communicate, coordinate and join their hands for the achievement of organisational objectives. Management is done only when u have a number of people we don't have a need of management for a single person.
Management is a goal-oriented process
Management aims at common goals through a process of series of continuous functions viz planning, organizing, directing, staffing and controlling. These composite functions of management are separately performed by all managers all the time simultaneously to realize organizational goals effectively and efficiently.
Management is all pervasive
Whether it is a commercial organisation or non-commercial organisation,big or small all require management to handle their operations effectively and efficiently either hospitals or school wherever we are we can find management at every place.
Management is a continuous process
Management is a continuous process consisting of a series of functions viz,planning, organising, staffing,directing and controlling. All the managers perform these functions regularly.Any organisation perform there best with coordination in all these functions properly. As it start with planning and end at controlling and it always go on continuously to achieve the desired goals of organisation.
Management is a dynamic function
The environment in which a business exists keeps on changing.Thus, in order to be successful, management must change its goals, plans and politics according to the needs of its environment all around.If it is not done by the management then organization suffers a huge loss.

A profession is an occupation backed by specialised knowledge and training. Basic features of profession
(i) Well-defined body of knowledge: Every profession has a well-defined body of knowledge which can be learnt through instructions.
(ii) Restricted entry: The entry to a profession is restricted through examination or through acquiring an educational degree. For example, to become a chartered accountant in India, a candidate has to clear a specified exam conducted by the Institute of Chartered Accountants of India.
(iii) Professional association: For the regulation of any profession, there should be a representative body which regulates entry, grants certificate of practice. For example, in India, Indian Institute of Chartered Accountants regulates the entry into this profession.
(iv) Ethical code of conduct: All profession are bound by a code of conduct which guides the behaviour of its members. For example, all doctors take the oath of ethical practice at the time they enter the profession.
(v) Service motive: The basic motive of a profession is to serve their clients interests by rendering committed services in exchange of professional fees. The task of a lawyer is to ensure that his client gets justice.
Four points which highlight the importance of management are enumerated below:

Management helps in achieving group goals: Every organisation has a set of goals to be achieved. Management is required man organisation to achieve the goals by giving proper direction to the efforts of all individuals. It directs the effort of all individuals of the firm in the same direction of achieving organisational goal effectively and efficiently.
Management increases efficiency: By making optimum utilisation of all resources such as men, money and material, management increases efficiency. A manager achieves efficiency and reduces costs through proper planning, organising, staffing, directing and controlling. Management insists on efficiency and effectiveness in the work through all the function of management.
Management creates a dynamic organisation: Every organisation works in an ever-changing environment and It is generally seen that individuals resist change but in order to get successful in the market it is essential for every organisation to adopt changes as fast as possible Thus, management helps people to adapt to these changes so that an organisation is able to maintain its competitive edge and it is beneficial for both organisations as well as for individual because its increase their efficiency level.
Management helps in achieving personal objectives: Every individual who is working man organisation desires handsome salary, peer recognition, profit sharing, etc. Through motivation and leadership, management helps an individual to achieve his/her personal objectives, along with attainment of organisational objectives. As an individual want to earn more and more and organisation wants maximum production so it is the need of both if production is good than the employee gets a maximum salary.
Chapter Wise Question of Class 12 Business Studies
Part -I and Part – II

Test Generator
Create question paper PDF and online tests with your own name & logo in minutes.
Create Now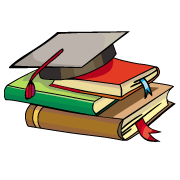 myCBSEguide
Question Bank, Mock Tests, Exam Papers, NCERT Solutions, Sample Papers, Notes
Install Now