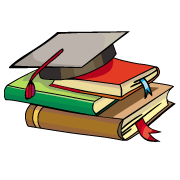 myCBSEguide App
Download the app to get CBSE Sample Papers 2023-24, NCERT Solutions (Revised), Most Important Questions, Previous Year Question Bank, Mock Tests, and Detailed Notes.
Install Now
CBSE Class 11 Business Studies Case Study Questions are available on myCBSEguide App. You can also download them from our student dashboard.
Class 11 Business Case Studies
For students appearing for grade 11 CBSE exams from the Commerce stream, Business Studies is a fundamental subject. Business Studies is considered to be quite interesting as well as an occupying subject as compared to all other core subjects of the CBSE class 11 commerce stream. To ace this CBSE exam, students are not only required to work hard but they ought to learn to do smart work too.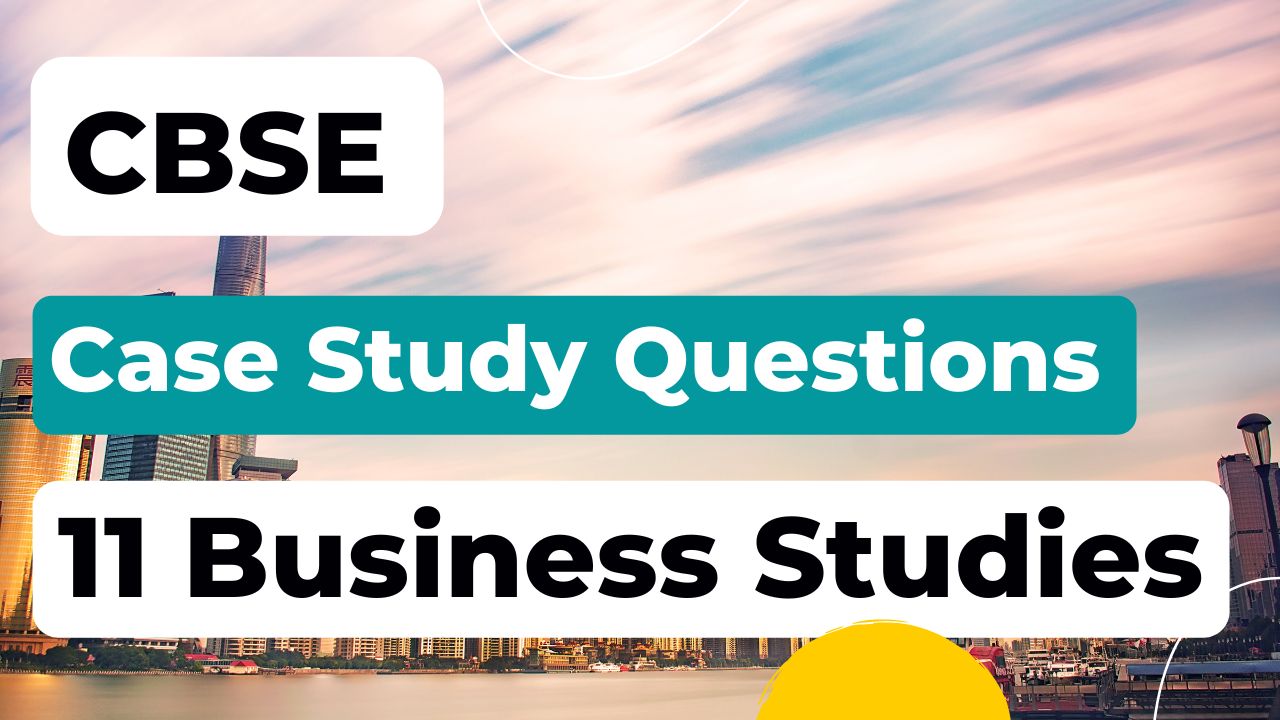 Among all the other core subjects of the Commerce stream i.e accountancy, economics and business studies, Business Studies is the one that is purely theoretical. It is termed to be comparatively easier and more scoring than the other mandatory subjects of the commerce stream. Many students who opt for the commerce stream after their 10-grade exams desire to learn in-depth about the business organizations and their work, for them the subject is of utmost importance. Business Studies is an essential component of the class 11 commerce stream curriculum.
In order to ace the subject the student needs to have conceptual clarity. CBSE has designed the syllabus for class 11 Business Studies so as to provide students with a basic understanding of the various principles prevalent in the Business organizations as well as their interaction with their corresponding environment.   
Case Study Questions in class 11 (Business Studies)
Case-based questions have always been an integral part of the Business Studies question paper for many years in the past. The case studies have always been considered to be challenging for the students, for such questions demand the application of their knowledge of the fundamental business concepts and principles. Last year i.e-  2021 CBSE introduced a few changes in the Business Studies question paper pattern to enhance and develop analytical and reasoning skills among students.
It was decided that the questions would be based on real-life scenarios encountered by the students.CBSE not only changed the way case-based questions were formulated but also incremented their weightage in the Business Studies question paper. The sole purpose of increasing the weightage of case-based questions in the class 11 curriculum by CBSE was to drift from rote learning to competency and situation-based learning.
What is a case study question? (Business Studies)
In Business Studies, a case study is more like a real-world test of how the implementation works. It is majorly a report of an organization's implementation of anything, such as a practice,a product, a system, or a service. The questions would be based on the NCERT textbook for class 11 Business Studies. Case-based questions will definitely carry a substantial weightage in the class 11 Business Studies question paper. questions.
A hypothetical text will be provided on the basis of which the student is expected to solve the given case-based question asked in the Business Studies class 11 exam. Initially, the newly introduced case-based questions appeared to be confusing for both the students and the teachers. Perhaps, they were reluctant to experiment with something new but now a lot more clarity is there that has made the question paper quite student-friendly.
Case study questions could be based on any chapter or concept present in the NCERT textbook. Thus, it is expected from the students to thoroughly revise and memorize the key business fundamentals. 
Business Studies syllabus of class 11 CBSE
The entire Business Studies course is divided into 2 parts:
Part A, Foundation of Business

Part B, Finance and Trade
The class 11 Business Studies exam is for a total of 100 marks, 80 marks are for the theory and the remaining 20 for the project. Most of the questions are based on the exercises from the NCERT textbook. It is recommended to rigorously go through the contents of the book. A single textbook has been published by NCERT for Class 11 Business studies. There are a total of 10 chapters in this book divided into 2 parts. 
CBSE Class – 11
Business Studies (Code No. 054)
Theory: 80 Marks Time: 3 Hours Project: 20 Marks
Units
Periods
Marks
Unit A
Foundations of Business

1

Nature and Purpose of Business

18

16

2

Forms of Business Organizations

24

3

Public, Private and Global Enterprises

18

14

4

Business Services

18

5

Emerging Modes of Business

10

10

6

Social Responsibility of Business and Business Ethics

12

Total
100
40
Part B
Finance and Trade

7

Sources of Business Finance

30

20

8

Small Business

16

9

Internal Trade

30

20

10

International Business

14

Total
90
40
Project Work (One)
30
20
Case Study Passage (Business Studies class)
As part of these questions, the students would be provided with a hypothetical situation or text, based on which analytical questions will have to be answered by them. It is a must for the students to read the passage in depth before attempting the questions. In the coming examination cycle (2022-23), case-based questions have a weightage of around 30%. These questions can be based on each chapter in the NCERT book for Business Studies, grade 11.
Students must prepare well for the case-based questions before appearing for their Business Studies exam as these questions demand complete knowledge of the various concepts in their syllabus. CBSE plans to increase the weightage of such questions in the upcoming years.
Sample case-based Questions in Business Studies
Business Studies as a subject provides a way of perceiving and interacting with the business ecosystem. It is a core subject of the commerce stream that is purely theoretical and relevantly easier than the other compulsory subjects of the stream. Class 11 Business Studies syllabus is closely related to trade and commerce. The subject cannot be ignored as it is the foundation of many concepts and theories which are studied at an advanced level in class 12.
The case-based questions asked in the CBSE Business Studies question paper for class 11 are of two types:
As per the latest circular issued by CBSE on Assessment and Evaluation practices of the board for the session 2022-23, CBSE has clearly mentioned that competency-based questions including case studies will be different from subjective questions.  
The questions can also be categorized on their difficulty level:
Direct: such questions can be easily solved. Their answer is visible in the given passage itself.

Indirect/ Analytical: such questions are confusing and tricky. These can be solved by the application of the theory or principle that is highlighted in the provided text. 
How To Prepare For Case-based Questions? (Business Studies grade 11)
Students need to prepare well for the case-based questions before appearing for their class 11 Business Studies exam. Here are some tips which will help the student to solve the case-based questions at ease:
Read the provided text carefully

Try to comprehend the situation and focus on the question asked

Analyze and carefully answer the question asked

In general, the passage given would be lengthy in Business Studies case-based questions but their solutions are comparatively short and simple

One can significantly save time if they follow a reversal pattern, that is going through the questions before reading the comprehensive case study passage.

Answer in a concise manner

One should concentrate on solidifying key fundamental principles/theories

Go through the NCERT textbook in depth. The language used is crisp and simple.

While providing solutions to the case-based question, pick the keyword/keyline based on which you are driving insights.
 In order to excel in the Business Studies class 11 exam, one needs to ignore the shortcut techniques and get to read the NCERT textbook rigorously. Case studies can be easily solved if your key fundamentals are strong and clear. The best part of having these questions is that the asked question itself projects a hint of its answer. These simple points if kept in mind will definitely help the students to fetch good marks in case study questions, class 11 Business Studies. 
Case study question examples in Business Studies
Here are some given case study questions for CBSE class 11 Business Studies. If you wish to get more case study questions and other study material, download the myCBSEguide app now. You can also access it through our student dashboard.
Business Studies Case Study 1
Read the hypothetical text given and answer the following questions:
Manish, Rahul and Madhav live in the same locality. They used to meet and discuss their ideas. After discussing the recent fire breakout in their area, they decided to take fire insurance for their house or work area. Manish gets his house insured against fire for ₹1 lakh and during the policy period, his house gets damaged due to fire and the actual loss amounts to ₹2.5 lakh. The insurance company acquired the burning material and approved his claim. Rahul gets his godown insured against fire for ₹1 lakh but does not take enough precautions to minimize the chances of fire like installing fire extinguishers in the factory. During the policy, a fire takes place in his godown and he does not take any preventive steps like throwing water and calling the employees from the fire fighting department to control the fire. He suffered a loss of ₹1,20,000. Madhav took a fire insurance policy of ₹20 lakh for his factory at an annual payment of ₹24,000. In order to reduce the annual premium, he did not disclose that highly explosive chemicals are being manufactured in his factory. Due to a fire, his factory gets severely damaged. The insurance company refused to make payment for the claim as it became aware of the highly explosive chemicals.
How much can Manish claim from the insurance company?
2.5 Lakhs

1 Lakh

2 Lakhs

None of the above
How much compensation can Rahul get from the insurance company?
₹2,00,000

₹1,20,000

₹1,00,000

Nil
Which principle is violated in the case of Rahul?
Mitigation

Insurable Interest

Utmost Good Faith

Indemnity
How much amount is the insurance company liable to pay to Madhav if he files a case against it?
24,000

Nil

Insufficient information

20 lakh
Which principle of Insurance is violated by Madhav?
Utmost Good Faith

Insurable interest

Subrogation

Proximate Cause
The insurance company acquired the burnt material and approved his claim. Which principle of Insurance is highlighted in the given statement.
Mitigation

Indemnity

Proximate Cause

Subrogation
Solution
1 Lakh

(d) Nil

(a) Mitigation

(b) Nil

(a) Utmost Good Faith

(d) Subrogation
Business Studies Case Study 2
 Sarthak Electronics Ltd. has a loss of Rs 15,00,000 to pay. They are short of funds so they are trying to find means to arrange funds. Their manager suggested a claim from the insurance company against stock lost due to fire in the warehouse. He actually meant that they can put their warehouse on fire and claim from insurance companies against stock insured. They will use the claim money to pay the loan.
Will the company receive a claim if the surveyor from the insurance company comes to know the real cause of fire?

Write any two Values which the company ignores while planning to arrange money from false claims.

State any three elements of fire insurance
Business Studies Case Study 3
OLX and qickr are examples of well-known websites used to conduct business. Tarasha's sofa set got spoiled in the rain. Her friend suggested that she should change the fabric so that it looks new and put it for sale on Olx. Tarasha followed her friend's advice and got her sofa repaired so that it looked better and uploaded nicely clicked pictures on the website without disclosing the fact that it was damaged from the inside. She found a buyer and sold it for Rs 10,000. After five days the buyer found the real state of the sofa set and called Tarasha but she did not answer any of the calls.
identify the type of business highlighted in the above case.
Identify any two values which are overlooked by Tarasha.
Explain any two benefits and limitations of e-business.
Advantages of case study questions in Business Studies
Class 11 Business Studies syllabus is not very vast but has to be focussed upon as it forms the base for your 12th grade Business Studies syllabus. Students are supposed to prepare themselves thoroughly from the NCERT textbook. The Case-based questions prominently focus on the real and current scenarios of the Business world. Approximately 30% of the question paper will comprise case study questions that demand high-order thinking and reasoning skills from the students. The students ought to practice class 11 Business Studies case-based questions from the various options available to them, so as to excel in the subject.
Enhance the qualitative and quantitative analysis skills of students
Provides an in-depth understanding of the key Business theories/concepts
Inculcate intellectual capabilities in students
Help students retain knowledge for a longer period of time
The questions would help to discard the concept of rote learning
Case studies promote and strengthen practical learning.
"Failure is success if you learn from it"

Test Generator
Create question paper PDF and online tests with your own name & logo in minutes.
Create Now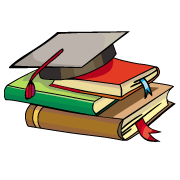 myCBSEguide
Question Bank, Mock Tests, Exam Papers, NCERT Solutions, Sample Papers, Notes
Install Now