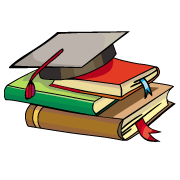 myCBSEguide App
Download the app to get CBSE Sample Papers 2023-24, NCERT Solutions (Revised), Most Important Questions, Previous Year Question Bank, Mock Tests, and Detailed Notes.
Install Now
CBSE Syllabus Class 12 Kathakali – in PDF
CBSE Syllabus for Class 12 Kathakali 2019-20 in PDF format for free download. Kathakali syllabus for 2019 2020 class 12 is now available in myCBSEguide mobile app. The curriculum for March 2020 exams is designed by CBSE, New Delhi as per NCERT textbooks for the session 2019-20.
CBSE Syllabus for class 12 Kathakali 2019-20
CBSE Syllabus Class 12 Kathakali
One Theory Paper                                                                                                                    Total Marks: 100 & 3: Hours
Marks: 3070 Periods Theory:
A brief history and acquaintance with other classical styles or folk forms prevalent in the region other than the one offered for study.
Acquaintance with the life history of the great masters of the dance form of both past and present.
Acquaintance with the contents of the Hastha Lakshana Deepika and Natyasasthra.
Knowledge of the following terms:

Nritta, Nritya, Natya, Tandava, Lasya, Lokadharmi, Natyadharmi.
Anga, Upanga, Prathyanga
Sthaana, Chaari, Gati, Mandala, Karana, Bhramari, Utplavana.
Abhinaya (Angika, Vachika, Satvika, Aharaya) with special reference to Hasta-Abhinaya, Mukhaja-Abhinaya and Netra-Abhinaya.
Sangeeta, Tala, Laya
Rasa, Rasadhrishti, Sthaayibhava, Sthaayidrishti, Sanchar Bhavan, Bhaava, Vibhaava, Anubhaava and Sathvika Bhaava,

Knowledge of the Technical Terminology of the Art forms.

Mutiyettu, Theyyam, Kootiyaattam, Ramanattam, Krishnattam, Ottanthullal, and Kalarippayattu
Hastas – Samyutha, Asamyuta, Mishra, Nanartha from Hastalakshanadipika.
Kaal Sadhakam Irativatam.
Kalassam, Ashtakalasam, llakiyattam, Cholliyattam
Keli, Arangu Keli (Shuddha Maddalam), Todayam, Purappadu, Melapada, and Dhanaasi
Chutti, Pachchha, Kathi, Thaadi, Kari, Minukku
Rasa, Rasadhrishti, Sthaayibhava, Sthaayidrishti, Sancharibhava, Bhaava, Vibhaava, Anubhaava, Sathvika Bhaava, Manodharma, Cholliyaattam and llakiyaattam
Ability to write in notation talas learnt under practicals.

Acquaintance with the traditional costumes and make up of the Dance style opted. Knowledge of Kathakali music both vocal and percussion.
CLASS-XII (PRACTICAL)
One Practical Paper
Marks: 70 & 170 Periods
Purppadu
Pakuthipurappadu
Different kalaasams in different thaalams

Vattamvechu Kalaasam
Iratti
Atakkam
Thonkaaram
Idakkalaasam O Eduthukalaasam
Naalaaratti
Sthreevesha Kalaasam
Saaree Dance
Kummi

Theru kootikkettal
Thiranokku – Idamattil
Eight types of llakiyaattam
Padams of the character from the Kathakali plays

Male

Subhadraharanam – Sree Krishna – "Kim Bho Sukham"
Dakshayaagam Shiva "Kwalaya vilochane"
Bakavadham – Ghatothkacha – "Thaatha nin Kazhalinakal"

Female

Uttaraswayamvaram – Uttara – "Veera Sodara Sumathe"
Dakshayaagam – Sathi – "Lokaadhipa Kaantha"

Recite various kalaasams with rhythm.
Draw the outline of Pacha Makeup and mention the colours used.
Download CBSE Syllabus of Class 12th

Test Generator
Create question paper PDF and online tests with your own name & logo in minutes.
Create Now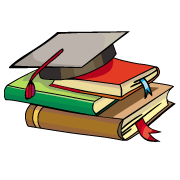 myCBSEguide
Question Bank, Mock Tests, Exam Papers, NCERT Solutions, Sample Papers, Notes
Install Now