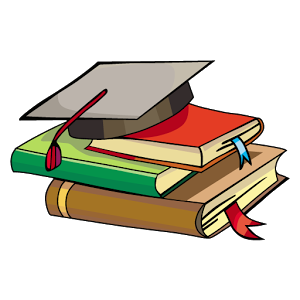 myCBSEguide App
CBSE, NCERT, JEE Main, NEET-UG, NDA, Exam Papers, Question Bank, NCERT Solutions, Exemplars, Revision Notes, Free Videos, MCQ Tests & more.
Install Now
CBSE Syllabus Class 12 Bengali – in PDF
CBSE Syllabus for Class 12 Bengali 2019-20 in PDF format for free download. Bengali syllabus for 2019 2020 class 12 is now available in myCBSEguide mobile app. The curriculum for March 2020 exams is designed by CBSE, New Delhi as per NCERT textbooks for the session 2019-20.
CBSE Syllabus for class 12 Bengali 2019-20
CBSE Syllabus Class 12 Bengali
Time: 3 Hours
Max Marks – 80
Section A
READING
10
20 Periods
Section B
GRAMMAR
16
40 Periods
Section C
COMPOSITION AND WRITING
10
40 Periods
Section D
LITERATURE
44
80 Periods
Section E
PROJECT
LISTENING
SPEAKING
10
05
05
Total
100
180 Periods
Bengali(Code: 105)
Syllabus
Class – XII (2019-2020)
SECTION
DETAILS OF TOPICS/CHAPTERS
WEIGHTAGE (MARKS)
SUGGESTED PERIODS
SECTION – A Reading
Comprehension: Two unseen passages of 100-150 words each
1. Four direct questions from given passage each of 01 mark
2. Fifth question (01 mark) should be grammar based ( Sandhi, Antonyms, Sadhu – Chalit and sentence making)
10
20
SECTION – B Grammar
1. Phonology (definition with two examples)
(a) Apinihiti
(b) Swarasangati
(c) Swarabhakti
(d) Abhishrut
2. Rhetoric (No clarification only definition/identification with reason)
(a) Anuprash
(b) Slesh
(c) Yamak
(d) Upama
3. Proverbs and Idioms –  Meaning and Sentence making (Prescribed book – Prabeshika Bangla Byakaran O Rachana by Dr. Nirmal Kumar Das)
16
40
SECTION – C Composition and Writing
1. Report Reading (Three questions from a given report: News Headline/one direct question/Focus on main topic in two sentences)
2. Letter Writing (Friends and Parents only)
10
40
SECTION – D Literature
Prose:
1. Ke banchay, ke banche by Manik Bandyopadhayay
2. Bhaat by Mahashewta Debi
3. Bharatbarsha by Syed Mustafa Siraj
4. Nana Ranger Din (Drama) by ajitesh Bandyopadhayay
Poetry:
1. Rup Naraner Kule by Rabindranath Tagore
2. Aami Dekhi by Shakti Chattopadhyaya
3. Krandanrata Jananir Pashe by Mridul Dasgupta
4. Porte Jane Emon Ek Majurer Prashno by Bertolt Brecht (International Poem)
Supplementary Reader: Amar Bangla by subhash Mukhopadhyay
(a) Garo Paharer Niche
(b) Chhatir Badole Hati
(c) Kaler Kolkata
(d) Megher Gaye Jelkhana
(e) Hath Barao
44
80
---
SECTION
DETAILS OF TOPICS/CHAPTERS
WEIGHTAGE (MARKS)
SUGGESTED PERIODS
SECTION – E Projects
Any one of the following Project Work is to be undertaken in class XI and another one will be chosen in class XII
1. Translation: Students are to translate a story written in English or Hindi or in any Indian language to Bengali within 1000 words.
2. Interview: An interview or any distinguished personality can be taken by the students.
3. Dramatization: Students can transform a story written in any of the Indian languages into Drama within 1000-2000 words.
4. Survey: Students will conduct a survey or their own school or on any neighbouring school to reveal the facts, history, configuration of the students's and teacher's ethnic identity etc. of the school under survey.
school under survey.
5. Self composed Story: Students can write a story on any special incident or day they experienced in their life.
10
LISTENING
5
SPEAKING
5
TOTAL
10
180
Prescribed Book:
Uchcha Madhyamik Bangla Sankala – Sahitya Charcha (Bangla-Ka)/Class-XII Published by Paschim Banga Uchcha Madhyamik Siksha Sansad.
Prabeshikha Bangla Byakaran O Rachana by Dr. Nirmal Kumar Das.
Bengali (Code: 105)
Examination Structure
Class – XII (2019-2020)
SECTION
DETAILS OF TOPICS
TYPE OF QUESTIONS
NO. OF QUESTIONS
WEIGHTAGE (MARKS)
SECTION – A READING 10 MARKS
Comprehension: Two unseen passages of 100-150 words each.
1. Four direct questions from given passage.
2. Fifth question should be grammar based (Sandhi, Antonyms, Sadhu – Chalit and sentence making
SA
5×2=10
(1+1+1+1+1)×2 = 10 Marks
SECTION – B GRAMMAR 16 MARKS
Phonology (definition with two examples)
1. Apinihiti
2. Swarasangati
3. Swarabhakti
4. Abhishruti
LA
1
(3+2)×1 = 5 marks
Rhetoric (No clarification, only definition/ identification with reason)
1. Anuprash
2. Slesh
3. Yamak
4. Upama
LA
1
(3+2)×1 = 5 marks
Proverbs and Idioms (Meaning and Sentence making)
SA
1×3=3
2×3= 6 marks
SECTION – C COMPOSITION AND WRITING 10 MARKS
1. Report Reading (Three questions from a given report, News Headline, Focus on main topic in two sentences, one direct questions from the given report)
SA
1×3=3
(1+2+2)×1 = 5 marks
1. Letter Writing (Friends and Parents only)
LA
1
1×5= 5 marks
SECTION – D LITERATURE 44 MARKS
Prose
SA
5
MCQ (1×5)= 5 marks
SECTION – D LITERATURE 44 MARKS
LA
1
Questions (1+1+3)= 5 marks
Poetry
LA
1
Explanation (1×5)= 5 marks
LA
1
Questions (1+1+3)×1= 5 marks
Drama
SA
5
MCQ (1×5)= 5 marks
LA
1
(2+3)×1=5 marks
International Poem
LA
1
Question (1+3)×1 = 4 marks
Supplementary reader
SA
5
MCQ (1×5)= 5 marks
LA
1
(1+4)×1=5 marks
SECTION
DETAILS OF TOPICS
TYPE OF QUESTIONS
NO. OF QUESTIONS
WEIGHTAGE (MARKS)
SECTION – E PROJECT 15 MARKS
Any one of the following Projects Work is to be undertaken in class XI and another one will be chosen in class XII
1. Translation: students are to translate a story written in English or Hindi or in any India language to Bengali within 1000 words.
2. Interview: an interview or any distinguished personality can be taken by the students.
3. Dramatization: Students can transform a story written in any of the Indian languages into Drama within 1000-2000 words.
4. Survey: Students will conduct a survey or their own school or on any neighbouring school to reveal the facts, history, configuration of the student's and teacher's ethnic identity etc. of the school under survey.
5. Self Composed Story: students can write a story on any special incident or day they experienced in their life
10
LISTENING
05
SPEAKING
05
TOTAL
100
Examination Structure
1 Mark
2 Marks
3 Marks
5 Marks
Total
MCQ
VSA
SA I
SA II
LA
Section-A
Reading Skills
–
5×2=10Qs
10×1=10
Marks
–
–
–
10 Marks
Section-B
Grammar
Phonology
–
–
–
–
1 Q (3+2 = 5 Marks)
5 Marks
Rhetoric
–
–
–
–
1 Q (3+2 = 5 Marks)
5 Marks
Proverbs
–
–
3 Qs 2+2+2 = 6 Marks
–
–
6 Marks
Section-C
Composition and Writing
Report
Reading
–
–
3 Qs 1+2+2 = 5 Marks
–
–
5 Marks
Letter Writing
–
–
–
–
1 Q (3+2 = 5 Marks)
5 Marks
Section-D Literature
Prose
5 Qs 5×1= 5 Marks
–
–
–
1 Q (1+1+3 = 5 Marks)
10 Marks
Poetry
–
–
–
–
1 Q 5 Marks 1 Q (1+1+3= 5 Marks)
10 Marks
Drama
5 Qs 5×1= 5 Marks
–
–
–
1 Q (2+3 = 5 Marks)
10 Marks
International Poem
–
–
–
–
1 Q (1+3 = 4 Marks)
4 Marks
Supplementary Reader
5 Qs 5×1= 5 Marks
–
–
–
1 Q (1+4 = 4 Marks)
10 Marks
Total Marks
15
10
11
–
44
80
Download CBSE Syllabus of Class 12th
---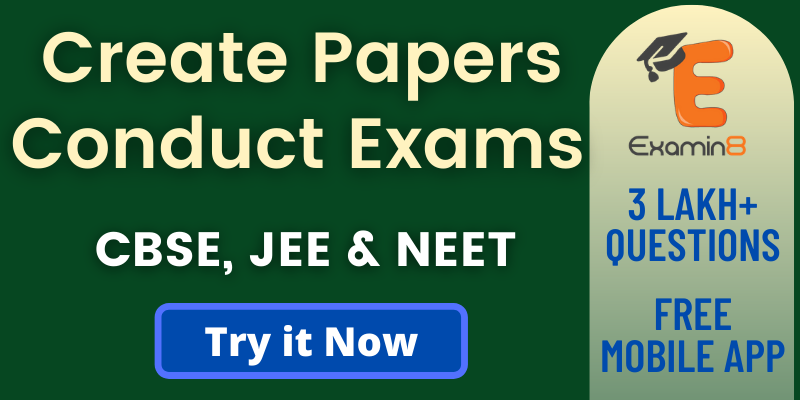 ---