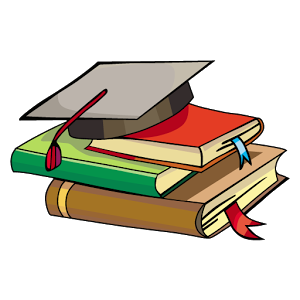 myCBSEguide App
CBSE, NCERT, JEE Main, NEET-UG, NDA, Exam Papers, Question Bank, NCERT Solutions, Exemplars, Revision Notes, Free Videos, MCQ Tests & more.
Install Now
CBSE Syllabus Class 11 Telugu Telangana – in PDF
CBSE Syllabus for Class 11 Telugu Telangana 2019-20 in PDF format for free download. Telugu Telangana syllabus for 2019 2020 class 11 is now available in myCBSEguide mobile app. The curriculum for March 2020 exams is designed by CBSE, New Delhi as per NCERT textbooks for the session 2019-20.
CBSE Syllabus for class 11 Telugu Telangana 2019-20
CBSE Syllabus Class 11 Telugu Telangana
I and II Terms – 2018-19
Time: 3Hrs Total: 100 Marks
The Question Paper will be divided into four sections: 4 Sections
Section A Grammar: 25 Marks
Section B Unseen Reading Comprehension: 10 Marks
Section C Composition & Writing: 10 Marks
Section D Literature: 55 Marks
Design of Question Paper
Section
Type of
Question
No of
Questions
No. of
Marks per
question
Total No.
of Marks
A
Grammar
SAQ
2
4
8
LAQ
2
5
10
Translation
LAQ
1
7
7
B
Unseen Reading
Comprehension
SAQ
5
2
10
C
Composition & Writing
LAQ
1
10
10
D
Literature –Prose
LAQ
1
8
8
SAQ
1
3
3
VSAQ
4
1
4
Poetry
LAQ
1
8
8
LAQ
1
4
4
Reference to Context
SAQ
2
3
6
Non-Detail
LAQ
1
8
8
History of Literature
LAQ
1
8
8
SAQ
2
3
6
TOTAL
Total
26
100
CLASS – XI
April 2018-March 2019
Time: 3 Hours Total: 100 Marks
Marks Periods
Section – A Grammar 25 40
Samaasalu (2 to be answered out of 4) 5

Tatpurusha Samaasam
Karmadharaya Samaasam
Dwigu Samaasam
Dwandwa Samaasam
Bahuvreehi Samaasam

Prosody and RhetoricS

Prosody (1 to be answered out of 2) 5
Alankaras (2 to be answered out 4) 8
Prosody ( Metre)
Utpalamala, Champakamala,
Shardulam, Mattebham, Kandam, Seesam
Alankaras:
Upama, Rupaka, Utpreksha, Drushtaantha, Swabhaavokthi

Translation 7
Translation of given passage not exceeding 10 sentences in English
Into Telugu (Abstract passage should be avoided)
Section – B 10 30
Unseen Reading Comprehension
Section – C 10 30
Composition / Essay (1 to be answered out of 3)
Section – D 55 80
Language and literature
Prose and poetry from prescribed text
Prescribed Textbook: For both prose and poetry & Non-detail: "Navodayam- Katha Lahari" – 1st-year Intermediate Text Book – Published by Telangana Government – 1st Edition -2015
Prose 80
Lessons to be studied

Jeevitha Charithralu
Antharangam
Telangana Kavula Darshanam

Long Answer Question (1 to be answered out of 3) (1 x 8) 8
Short Answer Question (1 to be answered out of 2) (1 x 3) 3
Very Short Answers (4 to be answered out of 6) (4 x 1) 4

Poetry
Lessons to be studied

2. Vishwaroopa Sandarshanam
4. Daasharathi Karunapayonidhi
6. Jalageetham

Meaning of verse (1 to be answered out of 2) (1×8) 8
Reference to the context (2 to be answered out 4) (2×3) 6
Long Answer Question (1 out of 2) (1×4) 4

Non-detailed Text: Prescribed Book: Katha Lahari
Stories to be studied:

1. Parige
3. Jai Javaan
4. Badi

Long Answer Question (Essay Type) – (one to be answered out of 2) (1×8)=8

History of Literature:
From the beginning to the Age of Srinatha only. The following poets to be studied:
Nannaya, Tikkana, Errana, Palkuriki Somana, Potana, Srinatha only

One long answer question (one to be answered out of 2) (1×8) 8
Two short answer questions.(2 to be answered out 4) (2×3) 6
Download CBSE Syllabus of Class 11th
---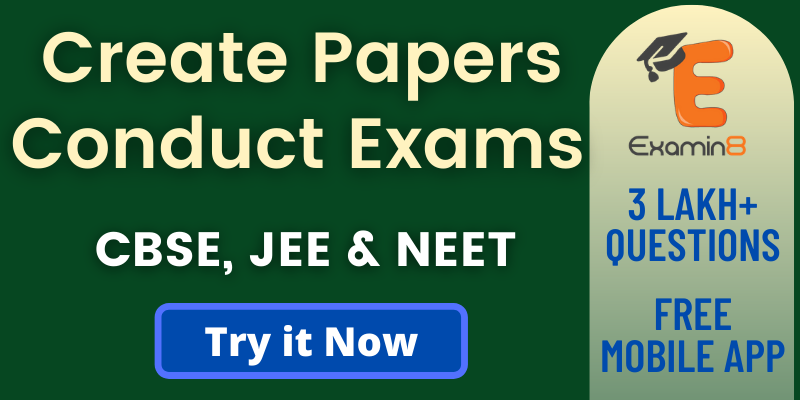 ---