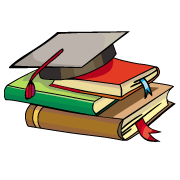 myCBSEguide App
Download the app to get CBSE Sample Papers 2023-24, NCERT Solutions (Revised), Most Important Questions, Previous Year Question Bank, Mock Tests, and Detailed Notes.
Install Now
CBSE Question Paper 2013 Class 12 Sociology conducted by Central Board of Secondary Education, New Delhi in the month of March 2013. CBSE previous year question papers with the solution are available in myCBSEguide mobile app and website. The Best CBSE App for students and teachers is myCBSEguide which provides complete study material and practice papers to CBSE schools in India and abroad.
CBSE Question Paper 2013 Class 12 Sociology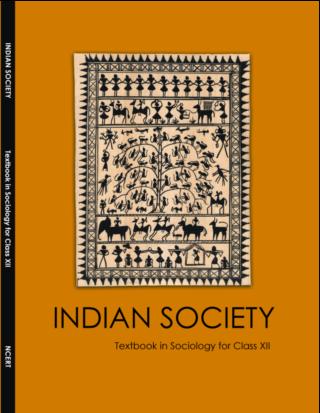 Class 12 Sociology list of chapters
A. INDIAN SOCIETY
Introducing Indian Society
Demographic Structure of the Indian Society
Social Institutions: Continuity and Change
The Market as a Social Institution
The Pattern of Social In quality and Exclusion
The Challenges of Cultural Diversity
Suggestions for Project Work
B. CHANGE AND DEVELOPMENT IN INDIA
Structural Change (10 Periods)
Cultural Change (12 Periods)
The Story of India Democracy (16 Periods)
Change and Development in Rural Society (10 Periods)
Change and Development in Industrial Society (14 Periods)
Globalization and Social Change (10 Periods)
Mass Media and Communication Process (14 Periods)
Social Movements (18 Periods)
CBSE Question Paper 2013 Class 12 Sociology
General Instruction:
There is 25 question in all.
All question are compulsory.
Question Nos. 1-14 are of 2 marks each and are to be answered in about 30 words each.
Question Nos. 15-21 are of 4 marks each, to be answered in about 80 words each.
Question Nos. 22-24 are of 6 marks each, to be answered in about 200 words each.
Question No. 25 carries 6 marks and is to be answered based on the passage given.
Answers should be precise and to the point.
---
1. What does the term modernization mean?
2. What are the basic tasks of a manager?
3. What is meant by the term infotainment?
4. What is 'Status symbol'?
5. How did the planters live?
6. Write the meaning of the term "De-Sanskritisation'.
7. What is 'alienation' according to Karl Marx?
8. Why did Nehru call media a 'watchdog of democracy"?
9. What are the main sources of income for Panchayats?
10. What are the distinctive modes of protest?
11. What were the main concerns of social reformers in the 19th century?
12. What is meant by the policy of liberalization?
13. Name two INGO's.
14. How is mass media apart of our everyday life?
15. What were the issues against which the leaders of the movement in Jharkhand agitated?
16. What is meant by cultural diversity? Why are States often suspicious of cultural diversity?
17. 'The 73rd amendment has been monumental in bringing a voice to the people in the villages." Explain.
18. "Nation-States became the dominant political form during colonialism." Explain
19. Write about the features of transnational corporations.
20. How does a sociological perspective on markets differ from an economic one?
OR
What are some of the processes included under the label globalization?
21. What is Communalism? Why is it a recurrent source of tension and violence 2 Explain by giving suitable examples?
OR
What is a 'minority group 'Why do minorities need protection from the State?
22. What were major land reform laws introduced by the Government after independence? Explain.
23. What are some of the features of social stratification? Explain.
24. What are the factors behind the assertion of tribal identities today?
OR
What are some of the rules the casts system imposes?
25. Read the passage and answer the following questions:
India's Total Fertility Rate (TFR) – the average number of children expected to be born per women during her reproductive years-fallen by 19% over the past decade. Among bigger States, the percentage decline in TFR during this period the last decade varied from as high as 28% in Punjab to 5.6% in Kerala.
Maharashtra saw the second highest dip in TFR between 2000-2010 at 26.9%, followed by Haryana and Andhra Pradesh (25%), Uttar Pradesh (23%), Rajasthan (22%), Himachal Pradesh and West Bengal (21%).
The latest Sample Registration System 2010 data finalized by the Registrar General of India and sent to the Union Health Ministry on Saturday says India's TFR, which had remained stagnant in 2008 and 2009 at 2.6, finally has dropped by 0.1 points in 2010. India's TFR now stands at 2.5 against a TFR of 3.2 in 2000. Education has been found to play a major role in determining TFR.
According to the National Population Policy 2000, India should have reached her placement level fertility rate of 2.1 by 2010, and ought to attain population stabilization at 145 crores by 2045. Population stabilization is when the size of the population remains unchanged. It is also called the stage of zero population growth. However, India now expects to reach the population stabilization TFR of 2.1 at 165 crores by 2060. Union Health Minister Ghulam Nabi Azad recently said "We have seen a steady decline in TFR that has come down by 42% from the mid-1960s. We may see a drop of 0.1 points in the TFR, which is currently at 2.6,"
(Time of India, April 1, 2012)
(1) What is meant by zero population growth?
(2) What is meant by fertility rate 2 Name two States which saw the highest percentage decline in TFR during 2000-2010?
These are questions only. To view and download complete question paper with solution install myCBSEguide App from google play store or log in to our student dashboard.
Last Year Question Paper Class 12 Sociology 2013
Download class 12 Sociology question paper with the solution from best CBSE App the myCBSEguide. CBSE class 12 Sociology question paper 2013 in PDF format with the solution will help you to understand the latest question paper pattern and marking scheme of the CBSE board examination. You will get to know the difficulty level of the question paper.
Previous Year Question Paper for class 12 in PDF
CBSE question papers 2018, 2017, 2016, 2015, 2014, 2013, 2012, 2011, 2010, 2009, 2008, 2007, 2006, 2005 and so on for all the subjects are available under this download link. Practicing real question paper certainly helps students to get confidence and improve performance in weak areas.
To download CBSE Question Paper class 12 Accountancy, Chemistry, Physics, History, Political Science, Economics, Geography, Computer Science, Home Science, Accountancy, Business Studies, and Home Science; do check myCBSEguide app or website. myCBSEguide provides sample papers with solution, test papers for chapter-wise practice, NCERT solutions, NCERT Exemplar solutions, quick revision notes for ready reference, CBSE guess papers and CBSE important question papers. Sample Paper all are made available through the best app for CBSE students and myCBSEguide website.

Test Generator
Create question paper PDF and online tests with your own name & logo in minutes.
Create Now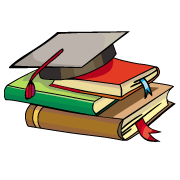 myCBSEguide
Question Bank, Mock Tests, Exam Papers, NCERT Solutions, Sample Papers, Notes
Install Now