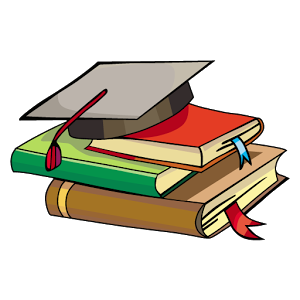 myCBSEguide App
Complete Guide for CBSE Students
NCERT Solutions, NCERT Exemplars, Revison Notes, Free Videos, CBSE Papers, MCQ Tests & more.
Download Now
CBSE Question Paper 2012 Class 12 Home Science conducted by Central Board of Secondary Education, New Delhi in the month of March 2012. CBSE previous year question papers with the solution are available in myCBSEguide mobile app and website. The Best CBSE App for students and teachers is myCBSEguide which provides complete study material and practice papers to CBSE schools in India and abroad.
CBSE Question Paper 2012 Class 12 Home Science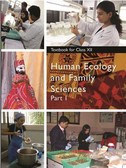 CBSE Question Paper 2012 Class 12 Home Science
General Instructions:
All questions are compulsory.
Marks for each question are indicated against it.
Read each question carefully and answer to the point.
All parts of a question should be attempted together.
1. Give one reason why kneading and squeezing method should be used for washing a woolen sweater.
2. State one reason to avoid buying of Indian sweets (mithai) with a silver layer on them.
3. Give two conditions when Besan (gram flour) is considered unfit for human consumption.
4. State one way through which a child develops natural immunity after birth.
5. Name two types of real income.
6. Name two methods by which stains can be removed from silk fabric. Give one reason each for using these specific methods.
7. Give the meaning of 'incubation period' and tell how the knowledge of this concept is useful to us.
8. Who is a 'Nutritionist'? What all do you need to do to become one?
9. Suggest two ways by which you can bring about 'emphasis' in a dress for an adolescent girl.
10. Name the standardization mark put on a packet of pulses, whole wheat flour, and ghee. Name the agency which assigns these marks.
11. List four rules you would follow to ensure that you do not buy adulterated spices.
12. Give four precautions one should adopt while handling food in the kitchen.
13. Why are fat persons advised to wear vertical lines in clothing and thin, horizontal lines?
14. Differentiate between 'cooing' and 'babbling'.
15. Give four reasons for a family to supplement its income.
16. Compare the substitute care given to a child by grandparents to that given by neighbors.
17. Prepare a care label for a white cotton gents shirt involving its four different aspects.
18. Elaborate four precautions you will keep in mind to protect woolen clothes during storage.
19. Mention four ways our clothes help us to hide our figure flaws.
20. Write six reasons for which we all need to be 'aware' consumers?
21. Elaborate six facilities a good creche should be providing for children in its care.
22. Give six points to bring out the importance of keeping the record of income and expenditure.
23. Elaborate six precautions to be taken to prevent Diphtheria from spreading.
24. Describe the easiest method of purifying water while traveling by train. Give two benefits and two drawbacks of the procedure used.
25. A family is having butter chicken, roti, curd, and pulao for dinner. Analyze and write the nutritional content of this meal. Mention two main changes you will carry out in this meal to suit the needs of a person having the fever.
26. Explain with the help of suitable examples of how meal planning can help you to plan nutritious meals for the family even when funds are limited.
27. Rajinder is a blind child in your class who is finding it difficult to adjust. Suggest eight things you can do to enable him to adjust and feel comfortable.
28. You have a lactating mother in your family. Point out special dietary requirements for her and explain how you will ensure that these are fulfilled.
29. Explain the procedure of filing a complaint against a shopkeeper for selling a faulty product and not taking interest in helping the consumer in sorting out the problem.
30. Make a checklist to help your brother for buying a good quality shirt for himself.
These are questions only. To view and download complete question paper with solution install myCBSEguide App from google play store or log in to our student dashboard.
Last Year Question Paper Class 12 Home Science 2012
Download class 12 Home Science question paper with the solution from best CBSE App the myCBSEguide. CBSE class 12 Home Science question paper 2012 in PDF format with the solution will help you to understand the latest question paper pattern and marking scheme of the CBSE board examination. You will get to know the difficulty level of the question paper.
Previous Year Question Paper for class 12 in PDF
CBSE question papers 2018, 2017, 2016, 2015, 2014, 2013, 2012, 2011, 2010, 2009, 2008, 2007, 2006, 2005 and so on for all the subjects are available under this download link. Practicing real question paper certainly helps students to get confidence and improve performance in weak areas.
To download CBSE Question Paper class 12 Accountancy, Chemistry, Physics, History, Political Science, Economics, Geography, Computer Science, Home Science, Accountancy, Business Studies, and Home Science; do check myCBSEguide app or website. myCBSEguide provides sample papers with solution, test papers for chapter-wise practice, NCERT solutions, NCERT Exemplar solutions, quick revision notes for ready reference, CBSE guess papers and CBSE important question papers. Sample Paper all are made available through the best app for CBSE students and myCBSEguide website.
---

Test Generator
Create Papers with your Name & Logo
Try it Now (Free)
---