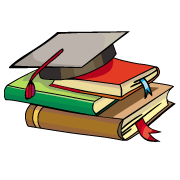 myCBSEguide App
Download the app to get CBSE Sample Papers 2023-24, NCERT Solutions (Revised), Most Important Questions, Previous Year Question Bank, Mock Tests, and Detailed Notes.
Install Now
CBSE Question Paper 2010 Class 12 Sociology conducted by Central Board of Secondary Education, New Delhi in the month of March 2010. CBSE previous year question papers with the solution are available in myCBSEguide mobile app and website. The Best CBSE App for students and teachers is myCBSEguide which provides complete study material and practice papers to CBSE schools in India and abroad.
CBSE Question Paper 2010 Class 12 Sociology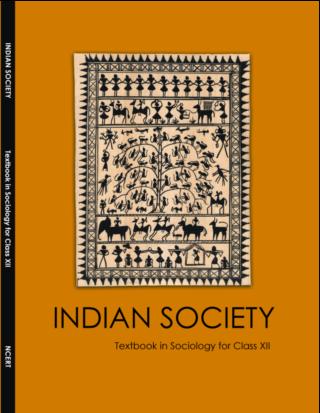 Class 12 Sociology list of chapters
A. INDIAN SOCIETY
Introducing Indian Society
Demographic Structure of the Indian Society
Social Institutions: Continuity and Change
The Market as a Social Institution
The Pattern of Social In quality and Exclusion
The Challenges of Cultural Diversity
Suggestions for Project Work
B. CHANGE AND DEVELOPMENT IN INDIA
Structural Change (10 Periods)
Cultural Change (12 Periods)
The Story of India Democracy (16 Periods)
Change and Development in Rural Society (10 Periods)
Change and Development in Industrial Society (14 Periods)
Globalization and Social Change (10 Periods)
Mass Media and Communication Process (14 Periods)
Social Movements (18 Periods)
CBSE Question Paper 2010 Class 12 Sociology
GENERAL INSTRUCTIONS:
There are 25 questions in all.
All questions are compulsory.
Question Nos. 1–14 are of 2 marks each, and are to be answered in about 30 words.
Question Nos. 15–21 are of 4 marks each, to be answered in about 80 words.
Question Nos. 22–24 are of 6 marks each, to be answered in about 200 words.
Question No. 25 carries 6 marks and is to be answered based on the passage given.
The answer should be precise and to the point.
---
1. What are some of the problems faced by the mine workers?
2. Mention any two structural changes brought about by colonialism?
3. Define the term assimilation.
4. What does the theory of resource mobilization tell us about social movements?
5. Differentiate between a strike and a lockout.
6. How did colonial laws favor the owners and managers of the tea industry?
7. Mention any two changes that caste underwent during the colonial rule.
8. What is meant by cultural diversity?
9. According to Marx, what is alienation or alienated labor?
10. In what ways have transnational television companies adapted to the Indian audience?
11. What is meant by corporate culture?
12. What is meant by the phrase 'invisible hand'?
13. What is meant by direct democracy?
14. What are the prime features of industrial societies today?
15. What is the mass media expected to do in order to function as the "watchdog of democracy"?           
16. In what ways can changes in social structure lead to changes in family structure?
OR
Highlight the sources of conflict between National Development & tribal development?
17. What were the issues against which the leaders of the Jharkhand movement were agitating?
18. Explain the economic policy of liberalization.
OR
Explain the impact of globalization on culture.
19. What are Nyaya Panchayats? What authority do they possess?
20. What are some of the issues taken up by the civil society organizations today?
21. What is "commodification"? Explain with examples.
22. Describe some of the state initiatives addressing caste and tribe discrimination
23. Define Sanskritisation. Why was it criticized at different levels?
24. What were the major land reforms introduced after independence?
OR
What were the social consequences of the green revolution?
25. Read the following passage and answer the questions below.
DOUBTS OVER LADLI EFFECT IN TONY AREAS
New Delhi: In a first, 2008 saw more girls than boys being born in the capital. " it is a little illogical to assume that Ladli has curbed female foeticide in those classes too, " said a senior official commenting on the adverse sex ratio in tony ('Tony' means posh or affluent- i.e; an area or neighborhood where relatively well-off people live) colonies.
"The way we are interpreting the figure is simply that there is an increase in the registration of births of girls."
In order to qualify for the Ladli scheme, a family's annual income has to be less than Rs 1 lakh a year, Ironically, the 2001 census clearly showed that the sex ratio is worst in the middle class and upper middle-class localities, including Punjabi Bagh, Greater Kailash, and Malviya Nagar.
Under the Ladli scheme, every girl child is entitled to Rs. 6000/5000 at the time of birth, depending on whether the baby was delivered in a government hospital or elsewhere.
Then onwards, the government deposits Rs. 5000 each at the time of admission to classes I, VI, IX, X, and XII. The money is kept as a long- term fixed deposit in the name of the child who can encash it when she turns 18.
(The Times Of India, 15/08/2009)
(NOTE: Tony means posh or affluent – i.e., an area or neighborhood where relatively well-off people live)
a) Define sex ratio. What is meant by an 'adverse' or falling sex ratio in this context?
Ans Sex ratio is defined as the number of females per 1000 males in a given area during a specified period of time.
Adverse sex ratio refers to a decline in sex ratio or a fall in the number of women relative to men.
b) Do you feel that schemes like the Ladli scheme will help to solve the problem of the adverse child sex ratio? Give reasons for your answer.
These are questions only. To view and download complete question paper with solution install myCBSEguide App from google play store or log in to our student dashboard.
Last Year Question Paper Class 12 Sociology 2010
Download class 12 Sociology question paper with the solution from best CBSE App the myCBSEguide. CBSE class 12 Sociology question paper 2010 in PDF format with the solution will help you to understand the latest question paper pattern and marking scheme of the CBSE board examination. You will get to know the difficulty level of the question paper.
Previous Year Question Paper for class 12 in PDF
CBSE question papers 2018, 2017, 2016, 2015, 2014, 2013, 2012, 2011, 2010, 2009, 2008, 2007, 2006, 2005 and so on for all the subjects are available under this download link. Practicing real question paper certainly helps students to get confidence and improve performance in weak areas.
To download CBSE Question Paper class 12 Accountancy, Chemistry, Physics, History, Political Science, Economics, Geography, Computer Science, Home Science, Accountancy, Business Studies, and Home Science; do check myCBSEguide app or website. myCBSEguide provides sample papers with solution, test papers for chapter-wise practice, NCERT solutions, NCERT Exemplar solutions, quick revision notes for ready reference, CBSE guess papers and CBSE important question papers. Sample Paper all are made available through the best app for CBSE students and myCBSEguide website.

Test Generator
Create question paper PDF and online tests with your own name & logo in minutes.
Create Now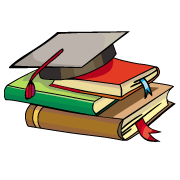 myCBSEguide
Question Bank, Mock Tests, Exam Papers, NCERT Solutions, Sample Papers, Notes
Install Now