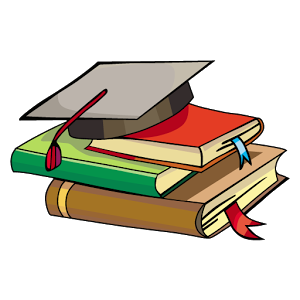 myCBSEguide App
CBSE, NCERT, JEE Main, NEET-UG, NDA, Exam Papers, Question Bank, NCERT Solutions, Exemplars, Revision Notes, Free Videos, MCQ Tests & more.
Install Now
CBSE class 11 Japanese New Syllabus 2018-19 in PDF format for free download. Japanese syllabus for 2018 2019 class 11 CBSE is now available in myCBSEguide app. The curriculum for March 2019 exams is designed by CBSE, New Delhi as per NCERT text books for the session 2018-19.
 JAPANESE
SYLLABUS
CBSE class 11 Japanese New Syllabus 2018-19

Time: 3 hours Marks: 100
Marks Periods
Course content: A-D- summative
(Class – XI: 6-7 periods x30 weeks=180-210 periods( 1 period = 35-40 min)
GENKOYOUSHI TO BE USED FOR ESSAY WRITING
Reading comprehension: 25 40
Comprehend simple chart, figure, related to syllabus
Unseen passages related to syllabus (explanatory, opinion text)- short stories, articles, poster showing details of plan for a trip, picture description. 25
Writing skills: 25 45
Guided paragraph writing on the following topics
in about 400 characters to be done in the Genkoyoushi only. No marks
deducted for spelling mistakes.
15

私が好きな場所-
私の国の有名な人 A famous personality of my country
DORAEMON がいたらどんなどうぐがほしい?
What gadget would you want from doraemon?
Completing kaiwa passages 10
2nd Term

あなたは都会にすみたいですか、いなかにすみたいですか。
Would you like to live in the city or the village ?
My country
Completing kaiwa passages

Grammar: 25 50
1st term lesson 21- 26 (6 lessons)
2nd term-lesson 27-31 (5 lessons)
とおもいます、といいます、でしょう、NでNがあります、Vないと noun modification , 時間/約束/用事があります、とき、と、くれます、あ げます、もらいます、たら、Vて、 けいようし-くて、くても、もし、 いくら、んです、いただけませんか、Vたらいいですか、すき きらい 上手 下手 、 . Potential verbs, potential verb sentences. しかありませ ん、 . present continous, lets, emphatic and (shi), ながら、 それに、それで 、よく。 V te imasu, しまいました, dokokade,dokokani. transitive and intransitive verbs , auxillary verb ,V te arimasu, V te okimasu,mada,sorewa. Volitional form , nai form , tsumori, yotei, indicating completion of action( てしまう),do something in advance( ておく), intention degrees.
Script: 111-160 kanji (N4 list, both reading and writing) 25 45
Culture: (formative)
Efforts should be made to introduce to the students Japanese customs, habits, festivals in 1st term.
Prescribed Books:
Minnano Nihongo part 1-2,2-1,- textbook, grammar books, cd (audio)
Sakura (with audio cd)
Nihongo challenge – kanji N4-5
Reference for teachers:
Genki, Japanese for Busy People, Erin, Minna no nihongo – Yasahii sakubun , ,Nihongo challenge kanji book.
Download CBSE Syllabus of Class 11th 
---

Test Generator
Create question papers online with solution using our databank of 5,00,000+ questions and download as PDF with your own name & logo in minutes.
Create Now
---