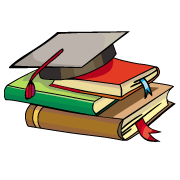 myCBSEguide App
Download the app to get CBSE Sample Papers 2023-24, NCERT Solutions (Revised), Most Important Questions, Previous Year Question Bank, Mock Tests, and Detailed Notes.
Install Now
As one of the core subjects in the CBSE curriculum, English is a vital component of senior secondary examinations conducted by CBSE. Excelling in the CBSE class 11 English examination requires a combination of hard work, dedication, and smart study strategies. In this article, we will explore some tips and techniques that can Shelp you excel in the CBSE English examination Class 11.
CBSE Class 11 English Syllabus
Understand the Syllabus: The first step to excel in the CBSE English examination is to have a clear understanding of the syllabus. This will help you to plan your study schedule effectively and identify the topics that need more focus. The syllabus for the CBSE English examination includes topics like reading comprehension, writing skills, literature, and grammar.
The exhaustive list of topics covered as part of the class 11 CBSE Syllabus for English subjects has been provided on mycbseguide.com. This syllabus includes details of topics to be prepared for all three sections of the paper –
CBSE Class – 11 English Core (Code No. 301)
Syllabus (2022-2023) SECTION – WISE WEIGHTAGE
Reading Skills (26 marks)
Writing Skills (23 marks)
Literature Textbooks and Supplementary Reading Text (31 marks)
Section A: Reading Skills
Section A consists of course material from reading comprehension, and the CBSE Class 11 English Core Syllabus for the 2022-23 session includes two reading comprehensions: a descriptive passage and a case study passage. Evaluation of reading comprehension skills will be conducted through an unseen passage, with a total of 18 marks assigned to this section.
One unseen passage to assess comprehension, interpretation, inference and vocabulary. The passage could be ;

Factual
descriptive
literary

One unseen case-based passage with verbal/visual inputs like statistical data, charts etc.
Note: The combined word limit for both passages will be 600-750.
Multiple Choice Questions / Objective Type Questions will be asked. (10+8 = 18 Marks)
Note Making and Summarization based on a passage of approximately 200-250 words.
Note Making:

Title: 1
Numbering and indenting: 1
Key/glossary: 1
Notes: 2

Summary (up to 50 words): 3 Marks

Content
Expression
Strategies for Excelling in the Reading Section
Prioritize this section because it takes up the most time. To score perfectly in this section, follow these helpful tips:
Extensive practice of at least 20 reading passages is advised to be done as preparation for the CBSE Class 11 English exam.
It is important to read the entire passage carefully.
Before starting to read the passage, it is advisable to review the questions first.
After reading the questions, search for the relevant answers within the passage.
It is essential to avoid grammatical mistakes while answering the questions.
Use clear and concise language while writing your responses.
You can enhance your vocabulary by practicing regularly.
Additionally, the passage can be easily solved by following these three simple steps:
Before beginning, quickly skim through the passage. This will help you save time when you read the questions.
 Then go back to the passage to look for the answers.
When searching for the answers, use scanning techniques to locate the relevant information efficiently.
Section B: Writing Section And Grammar
 The section has Short and Long writing tasks.
Creative Writing Skills (16 Marks)
Short writing task – Classified Advertisements up to 50 words. One out of the two given questions to be answered (3 Marks: Format: 1 / Content: 1 / Expression: 1)
Short writing task –Poster up to 50 words. One out of the two given questions is to be answered. (3 marks:Format: 1 / Content: 1 / Expression: 1)
Writing a Speech in 120-150 words based on verbal/visual cues related to some contemporary / age-appropriate topic.
Writing a Debate based on visual/verbal inputs in 120-150 words. The theme should be contemporary topical issues. One out of the two given questions is to be answered. (5 Marks: Format: 1 / Content: 2 / Expression: 2
Tips To Excel In The Writing Section of the CBSE Class 11 English Exam
The writing section of the CBSE English examination assesses a student's thought process and creativity. It is crucial for students to maintain originality and write in a style that appeals to the examiner. With proper preparation, students can easily score around 95% in this section.
Here are some pointers for doing well in the writing portion of the Class 11 English examination:
Revise all formats thoroughly, as using the correct format can earn you a good score.
Practice writing quickly to meet the time limit.
Improve your handwriting, as good handwriting creates a positive impression on the examiner.
Use a diverse vocabulary and avoid grammatical errors.
Ensure that your writing has coherence and relevance and that your ideas are connected.
Adhere to the word limit and avoid exceeding it.
Keep your writing simple, using short sentences and clear words.
Pay attention to the beginnings and endings of your letters.
Use attention-grabbing headings and subheadings, especially in notice writing and articles.
Grammar (7 Marks)
Questions on Gap filling (Tenses, Clauses)
Questions on re-ordering/transformation of sentences (Total seven questions to be done out of the eight given).
Improving your grammar skills requires consistent practice and a solid understanding of the rules of grammar. Here are some tips to help you improve your grammar and score well in the grammar section of English class 11 CBSE:
Understand the rules of grammar: Before you start practicing, make sure you have a good understanding of the basic rules of grammar. You can refer to your textbook or study materials to learn the rules.
Read and write regularly: Reading and writing regularly can help you become more familiar with the language and its grammatical structures. Read books, articles, and essays written in English, and practice writing regularly.
Use online resources: There are many online resources available that can help you practice grammar, such as grammar quizzes, exercises, and tutorials. You can find them by searching on the internet.
Practice grammar exercises: There are many grammar exercises available in textbooks and online resources. Practice them regularly to improve your grammar skills.
Take mock tests: Taking mock tests can help you get a better understanding of your strengths and weaknesses in grammar. You can find mock tests online or in your study materials.
Section C- LITERATURE
This section will include a range of assessment items including:
Multiple Choice Questions
Objective Type Questions
Short Answer Type Questions
Long Answer Type Questions
to evaluate the student's comprehension, analysis, interpretation and extrapolation beyond the text.
Prescribed Books: Published by NCERT, New Delhi
Hornbill: English Reader published by National Council of Education Research and Training, New Delhi
Snapshots: Supplementary Reader published by NCERT
The question paper carries 2 references to context questions (3+3) from Hornbill. Generally one is from prose and the other from poems. There is an internal choice in both questions. There is an extract-based question from the supplementary reader too that carries 4 marks. There are 3 (2 from Hornbill and 1 from Snapshots) short answer questions and 2 long answer questions; one from each book. This section carries a substantial weightage of 31 marks. The class 11 CBSE students need to vigorously go through the NCERT-prescribed books and follow the given guidelines to ace this CBSE exam.
Try to attempt this section in the end as the student is most familiar with it.
Guidelines for Attaining High Scores in Literature
Read every chapter in its entirety; don't just rely on summaries.
Memorize the names of chapters and their authors
Comprehend the central theme of the plot
Answer questions based on inference, interpretation, and comprehension
Provide original, spontaneous responses
Don't copy from reference books
Don't exceed the given word limit
For questions that are value-based and extract-based, it is imperative that you read the entire chapter; there are no exceptions. To succeed in this section of the CBSE class 11 English exam, a thorough comprehension of the story or poem is required. Multiple-choice and objective-type questions are employed to assess the students:

Inference
Analysis
Interpretation
Vocabulary
General Tips To Ace The CBSE Class 11 English Exam 2022-23
Spelling errors, inconsistent formatting, and lack of time typically result in losing marks in the English examination. To ace the exam, one needs to work on each of these areas.
Maintaining the word limit is important: Overstepping the word limit may lead to a loss of time and negatively impact performance in other sections.
Confidence is key: Approach the exam with a positive mindset and confidence.
Focus on enhancing your:

Handwriting
Presentation skills
Vocabulary
Speed of writing

 Project originality in your responses, especially in the Literature and Writing sections, to demonstrate your command over the subject to the examiner.
Give yourself enough time for final revisions: Completing the exam earlier will give you at least 10 minutes to evaluate, modify, and enhance your presentation.
Work on your presentation. A few points to be kept in mind are;

Underline important words
Write neatly, avoid scribbling
Maintain proper spacing
Write 8-10 words in a line
Don't write too small or too big
Use headings/subheadings/ bullet points

Do read the question paper carefully; the general instructions etc.
Use Past Year Papers: Past year papers are an excellent resource to prepare for the CBSE English examination. Solve past year papers to get a better idea of the exam pattern, the types of questions asked, and the level of difficulty. This will also help you identify your weak areas and work on them.
Practice Regularly: Regular practice is the key to achieving success in the CBSE English examination. Make sure to practice writing essays, comprehensions, and other writing tasks regularly. This will not only help you improve your writing skills but also enhance your vocabulary and grammar.
Read Extensively: Reading is an essential part of learning English. To excel in the CBSE English examination, it is important to read extensively. Make a habit of reading English books, newspapers, and magazines to improve your vocabulary and comprehension skills.
Develop Writing Skills: Writing is a vital part of the CBSE English examination. To excel in the writing section, focus on developing your writing skills. Practice writing essays, letters, and stories to improve your writing style and grammar.
Improve Grammar: Grammar is a fundamental part of any language, and English is no exception. To excel in the CBSE English examination, it is essential to improve your grammar skills. Study grammar rules, and practice using them while writing or speaking.
Time Management: Time management is crucial for excelling in the CBSE English examination. Make a study schedule and stick to it. Allocate enough time for each topic and revise regularly. This will help you cover the entire syllabus and give you enough time to practice.
In conclusion, excelling in the CBSE English examination requires hard work, dedication, and smart study strategies. By following the tips mentioned above, you can improve your English skills and achieve success in the examination. Remember to stay focused, practice regularly, and revise consistently to score high in the CBSE English examination Class 11.

Test Generator
Create question paper PDF and online tests with your own name & logo in minutes.
Create Now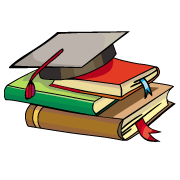 myCBSEguide
Question Bank, Mock Tests, Exam Papers, NCERT Solutions, Sample Papers, Notes
Install Now